Certified Asset Integrity Professional Training
July 8, 2023 - August 5, 2023
09:00 AM to 03:00 PM GST (Dubai Time)
Total Seats: 5 Reserved Seats: 1
Online (Microsoft Teams)
+971 562069465
info@velosiaims.com
Velosi is conducting online training for Asset Integrity Management Specialist Course. This training will provide the delegates with a complete theoretical and practical understanding in implementing asset integrity safeguard assets, people and environment.

Asset integrity management (AIM) focuses on the core elements of safety, environmental protection, reliability, regulatory compliance and data management. An effective Asset Integrity program provides assurance that a facility's equipment and assets are designed, fabricated, procured, installed and maintained in a manner appropriate for its intended application, throughout the life of the operation.
By the end of this course, participants will learn to:

Explore the basic Assets Integrity Management Modules
Clarify the organizational interfaces, duties, and responsibilities of the officers involved in the development, implementation, and roll-out of AIMS.
Learn about major operators' AIMS achievements and compare asset integrity management strategies with best-in-class operators.
To ensure effective AIMS, increase employee involvement, empowerment, and leadership while also enhancing communications and cross-disciplinary teamwork.
Recognize the various control methods and describe how successful mitigation can reduce risk exposure and be used to satisfy the life extension needs of aging facilities.
Training will be conducted via Microsoft Team Meeting, online. Meeting invites will be shared on the day before the first day of training.
5 Consecutive Saturdays at 09:00 AM to 03:00 PM GST (Dubai Time)
Presentation Slides
Study References
Upon successful completion of training, participants will receive a "Certified Asset Integrity Professional" certificate.
This course is appropriate for a wide range of professional but not limited to:

Corrosion, Integrity & Static Equipment Engineers/Managers
Inspection, Operations & Maintenance Professionals/Managers
Asset & Project Managers
Executives & Managers who are inspired for continual improvement, excellence and maintainable success of their organizations
Team leaders and senior engineers working on the Asset Integrity Management System's development, rollout, and implementation
Group Discount (same company only)

15% Discount for groups of 5 or more.
10% Discount for groups of 3-4.

Bundle Discount

Sign up for 2 courses and get an extra 10% off
Sign up for 3 courses and get an extra 15% off
Course Outline
Day 1:

Section 1: Asset Integrity Elements Overview

Integrity elements and their dependency

Importance of integrity elements
Definitions and Implementation

Section 2: Asset Integrity Life Cycle

Concept selection and definition

Detailed engineering and design
Operation, modification and maintenance
Acquisition and decommissioning
Day 2:

Section 3: Asset Integrity Barriers

Integrity barrier definition and introduction

Hard and soft barriers
Bow Tie models
Barrier threats and mitigation measures

Section 4: Safety Critical Elements and Equipment

SCE and operational Integrity management

Safety critical element vs safety critical equipment
Major accident hazards
Identifying SCE & performance standards
Verification, assurance and ICP
Day 3:

Section 5: Asset Degradation and Damage

Definition and analysis

Damage and its impact
Bath Tub Curve
Time independent vs. time dependent failures
Key degradation and damage threats
Design concepts, identification and mitigation measures

Section 6: Operational Corrosion Management

Establish Operational Corrosion Management

Standards and Recommended Practices
Operational Requirements
Day 4:

Section 7: Risk Based Inspection

Introduction and the history of RBI

Benefits and limitations
RBI methodology and implementation
Written schemes
Inspection scheduling

Section 8: Pipeline Integrity Management

Pipeline integrity process and elements

Pipeline threats and anomalies
Pipeline mitigation techniques and overview
Pipeline integrity methodology
Day 5:

Section 9: Key Performance Indicators

KPIs and their function

Lagging and leading KPI's
Establishing Approach
Integrity Strategy
Planning and Data Acquisition/CMMS Build
Risk Management

Section 10: Asset Integrity Review

Review strategy and preparation

Implementing a review
Reporting and evaluation of results
Past Trainings
| From | To | Status | Type |
| --- | --- | --- | --- |
| July 8, 2023 | August 5, 2023 | Upcoming | Training |
| May 27, 2023 | June 24, 2023 | Ongoing | Training |
| March 11, 2023 | April 8, 2023 | Completed | Training |
| January 28, 2023 | February 25, 2023 | Completed | Training |
| December 17, 2022 | January 14, 2023 | Completed | Training |
| November 5, 2022 | December 3, 2022 | Completed | Training |
| September 24, 2022 | October 22, 2022 | Completed | Training |
| August 6, 2022 | September 3, 2022 | Completed | Training |
| June 25, 2022 | July 23, 2022 | Completed | Training |
| May 21, 2022 | June 18, 2022 | Completed | Training |
| April 16, 2022 | May 14, 2022 | Completed | Training |
| February 19, 2022 | March 19, 2022 | Completed | Training |
| January 8, 2022 | February 5, 2022 | Completed | Training |
| December 18, 2021 | January 15, 2022 | Completed | Training |
| October 2, 2021 | October 30, 2021 | Completed | Training |
| November 13, 2021 | December 11, 2021 | Completed | Training |
Client Logo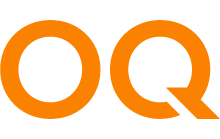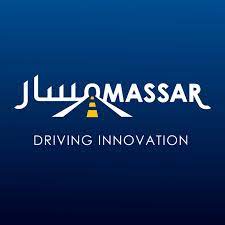 Client Testimonials
Training was perfect to collect all necessary informations.
Rodrigues Da Silva Patricio
Very informative and detailed course, very helpful.
Saqer AlMessabi
I am very grateful for the kind of training you have given me. Now, I am completely abreast with asset integrity management framework and how to utilize it to prevent any equipment damage which can have ripple effect on safety, health, environment and production.
Stephen Gyan
Top notch Health, Safety, Environment and Quality professional. Passionate, results oriented and a strong urge to apply knowledge in solving HSEQ problems.
Frederick Ngmenekumo Daanaah
This course was well design and give me clarity about the broader scope of asset integrity.
Farah Kamal
Despite doing the training in a different time zone than mine, I always had, during the whole process, complete and robust support, for everything needed. The objectives of the training were met. The wide content covered, which is in-depth and comprehensive, was great. In addition, the trainer is very knowledgeable and experienced, for sure.
Marcos Roberto Dariva
Much happy for the program. This will again help me allot and guide me for my career.
Joseph Kwaku Eshun
Very thorough course giving excellent overview of the entire subject as was exactly required. Flexible and paced according to our understanding and needs.
Ahmed Rauf
Training program with Velosi was very impressive and impactful. Facilitator had an in depth knowledge of the course title and had good communication skills to ensure memorable learning. Administration of the course was also seamless.
Tunde Andrew Obokhai
Course content was great covering all the elements of Asset Integrity and going through each & every detail. It was great learning through experiencing different dimensions of Asset Integrity Subject.
Surya Naga Venkata Satyanarayana Munnaluri
I am satisfied with the training and training faculty. It is a well- designed course with practical orientation.
Khalid Mohammed Yaseen
The delivery of the course modules by the lecturer was effective and efficient.
Saleem Mohammed
The course and all the materials are both comprehensive and informative. It was a great learning experience in terms of both instruction and resources that were provided by Velosi.
Carissa Dava
It was really a very good experience to have a training course from Velosi. The training has really helped to further clarify and refresh some of the fundamentals of Asset Integrity Management. Knowledge sharing from Trainer Johnpaul was very good and always willing to answer/clarify to make it simple with some real life examples. Once again overall it was a very good experience and will recommend friends to attend the training and be a Leader in enhancing Asset Integrity Management for units/companies they work for.
Anupkumar (Anup) Kandarpkumar Parikh
Indeed it was a great experience to have AIM training from Velosi. Knowledge sharing from Trainer was impressive and very helpful.
Mohamed Kassem
It was such an instructive and great experience to have training from Velosi. Sharing of knowledge and experience between Trainer and participants was sumptuous.
Salomey Kafui Kpogli
It was a great experience to have such training with Velosi. I gained huge knowledge and information.
Anwar Abdelgelil Khalifa
I enjoyed the lectures and overall experience, it was thorough and informative.
Yusuf Cachalia
The training was well done. Very informative and well-presented material. The presenters are very helpful in understanding each core topic of the material.
Chanro Theofilus Hagana
The scope of the training covers the basic information required related to Asset Integrity Management sufficiently.
Nurul Masnem Ahza Binti Rusli
Certified Asset Integrity Professional Training I recommend this training programme with #Velosi ,The course is very much useful Everything was perfect, My special thanks to Aimar Adriatico and #Velosi team Great programmed, learned a lot, really helpful and great teacher Mr IHEANACHOR JOHNPAUL One of the best classes I've attended ever.
Djeghoubi Hamza