Dropped Object Survey (Assessment, Study & Analysis)
The Dropped Object Study is an analysis to identify what happens to the facility and personnel safety if items are dropped. If the lost object results in an event or accident, structures should be adequately protected to absorb the impact energy.
The scope of this analysis is to evaluate the hazards originated by lifting operations during the normal operating mode and maintenance, resulting in the potential loss of containment and asset damage.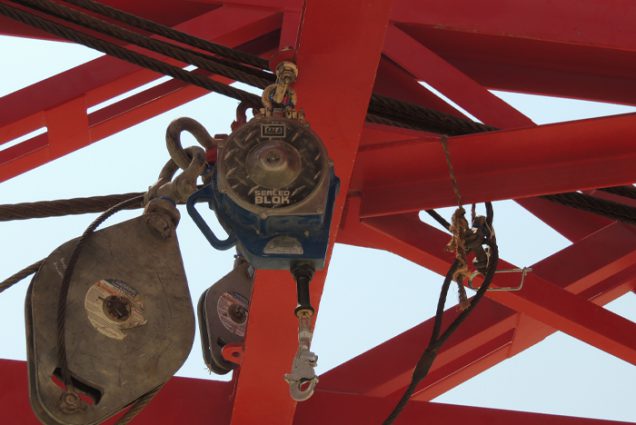 Objectives of Dropped Object Study
The Drop Object study is focused on answering the below mentioned questions:
What kinds of lifts should be considered (e.g. operations or maintenance)?
How many lifting points are there and what are the possible dropped object zones/crane arcs/laydown areas?
What sorts of lifts could cause damage to subsea equipment?
What types of dropped objects required to be evaluated?
Velosi has considerable experience in performing Dropped Object Studies. The hazards from normal lifting operations are evaluated with regards to hazards to structures and process systems (risers and subsea pipelines within 500m of the platform are also included). These are the types of hazards that will have the potential effects on personnel via direct impact, structural collapse, or escalation to process fire or blast events.
Dropped Object Study encompasses the below elements
Describing major handling systems and identifying potential dropped objects.
Evaluating dropped object frequencies onto topsides and into the sea using OGP data from pedestal or barge crane lifts.
Assessing topsides impact energies and the likelihood of vulnerable equipment or impairing decks.
Evaluating the subsea impact and pipeline annual failure frequency.