How Can an ERP System Streamline Business Processes?
January 13, 2023
Posted by:

Velosi Author

Categories:

ERP, Insights, Software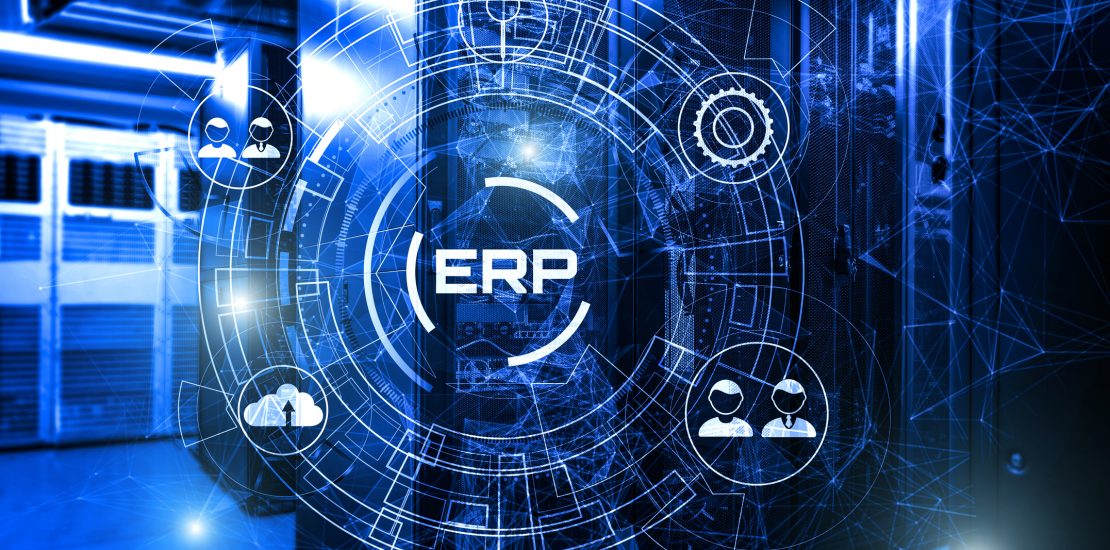 Introduction to ERP systems
Enterprise Resource Planning (ERP) is an effective solution for business processes that are integrated with a well-systematic and agile cloud-based structure to enhance business growth.
Businesses are emerging rapidly, which is leading to competitive business strategies for providing customers with the best services possible. Is it only about the best services? Not really. Rather it depends on several other factors, which include automation pace, cost, time, and productivity rate of an ERP system. Quality has always been an utmost priority for businesses to set their mark up to the customer's expectations.
Processes Automated by an Effective ERP System
Regulating Automated Manual Tasks
One of the most critical factors is traditional management with greater human dependency. An ERP (Enterprise Resource Planning) system is established to neglect traditional management methods, leading to less human dependency that eventually saves time and regular maintenance overhead costs. Overall, most business operations can be automated with a well-structured ERP system.
Enhancing Inventory Management
Inventory management is crucial when it comes to manufacturing and retail businesses. Suppose you have a logistics business to manage in a fast-paced environment. You would definitely need to track orders and shipments within your available resources. An adapted ERP system allows effective order and shipment tracking and management with all the ongoing operations, making inventory usage much easier and more effective.
As an essential part of inventory management, sales order creation assists in time and cost-effective business operations. Is your retail business of coveralls operating systematically? For you to execute smarter operations, sales orders will be automatically created generating and efficiently managing data variables such as customer id, product number, size, cost, shipment, date etc.
Simplifying Cross-departmental Communication
Communication is the key! In every business/organization, we have interrelated departments that need to work together, such, as accounting, order management, order processing, inventory management, and warehouse management.
An effective ERP system eliminates traditional data management that can eventually result in human error. Cloud-based Enterprise Resource Planning systems synchronize relevant operational data for streamlined business functions.
Effortless Reporting – Financial Reporting
We have heard how Enterprise Resource Planning automates document and respective data management. In addition, it enhances report functionality, through proper planning, budgeting, predicting, and finally reporting of businesses' financial results. Financial reporting is one of the major aspects that contribute to business growth and productivity.
An ERP system generates systematic financial data flow to generate automated and accurate functional reports.
Functional Business Forecast Management
It is highly important to track and record business operations through analytical tools, systematic demand forecasting, dashboard and inventory management to overall generate greater business revenue. A proper ERP system enables robust reporting, tracking, and management, which enhances business operations.
Intensify Operational Performance
Nowadays, businesses are expanding and becoming more complex with higher market competition. ERP tools execute innovative solutions for business operations, following them to be cost and time efficient.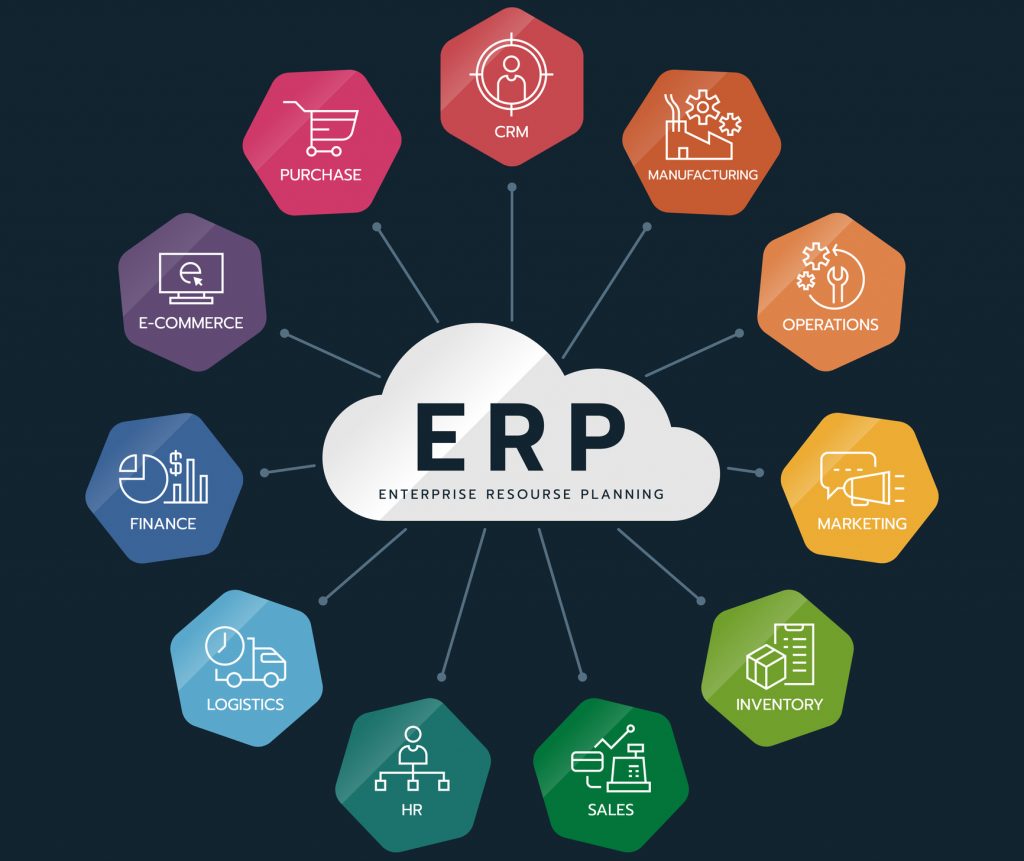 ERP streamlines business operations through the following features:
Powerful business management tools for organizing and managing various business operations.
Efficient inventory management, product planning and management, payroll and purchase, HR, and customer management.
One cloud-based well-structured coherent network.
Enhances supply chain, finances/accounting, and distribution processes within a business.
Cost and time efficient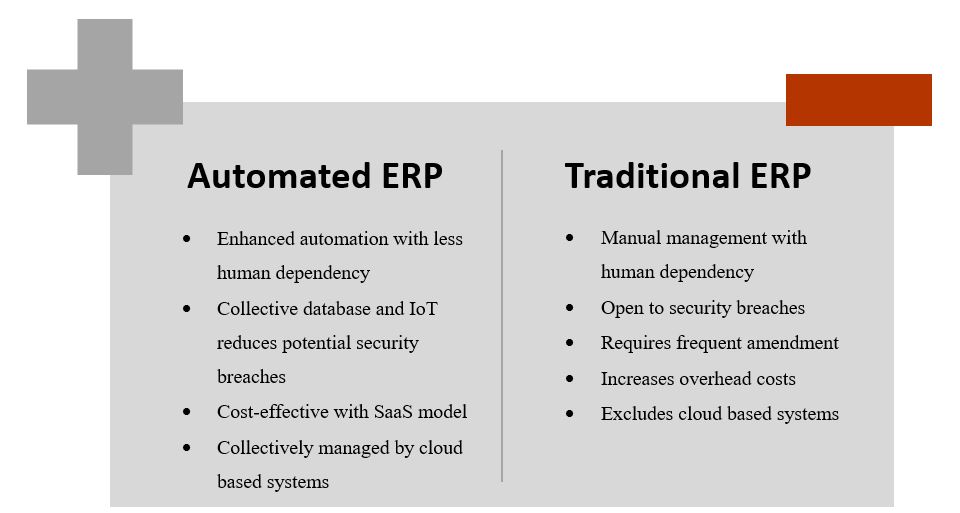 Importance of ERP Automation
ERP systems automate by setting forth a collective database for mostly all departments operating within a business structure. This central database is responsible for collectively executing and managing data within all departments with efficient decision-making. Moreover, this feature of an ERP system allows businesses to provide smarter solutions to clients worldwide.
You might think automated software is the only thing we need to run business processes smoothly. This can be only true on one part. Generally, software automation requires updated features to carry out business operations effectively. An efficient ERP system incorporates AI (artificial intelligence), IoT (internet of things), and machine learning all together to execute smarter operations automatically with less human dependency.
Please contact us for more information and assistance.