A Comprehensive Guide to Pipeline Integrity Management Systems (Offshore)
May 5, 2022
Posted by:

Velosi Author

Categories:

Insights, Software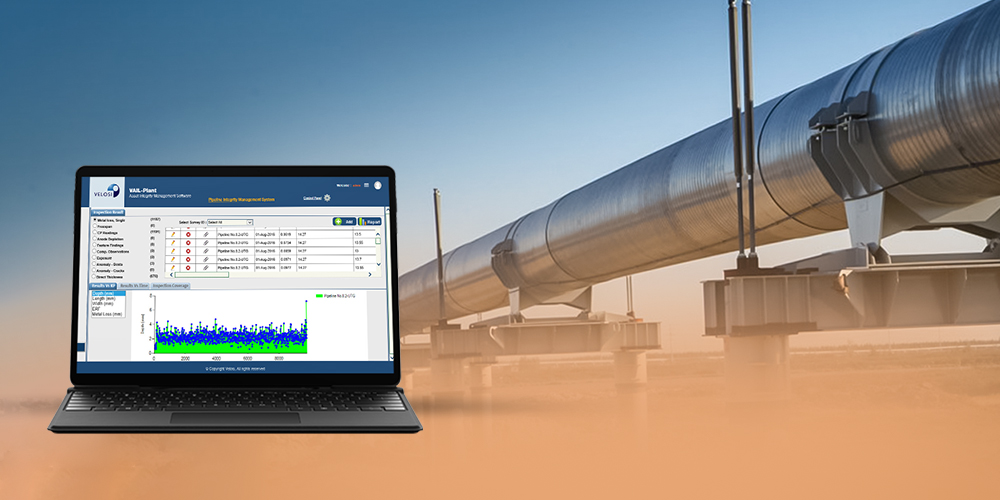 A Comprehensive Guide to Pipeline Integrity Management Systems (Offshore)
What is a Pipeline Integrity Management System?
Pipeline Integrity Management System offshore is a system that monitors, assesses, and protects against corrosion in an offshore pipeline. Although this system has been in use for decades, it has recently been modified to be more cost-effective and efficient.
Pipelines, a critical part of the offshore energy industry
Pipelines are considered to be a critical part of the offshore energy industry, and any failure can have serious consequences. This is why it's critical to implement an offshore pipeline inspection program that provides the highest level of safety.
The following are some best practices for implementing an offshore pipeline inspection program:
Developing a comprehensive pipeline integrity management system
Implementing quality assurance programs
Ensuring that the right technology is used for inspections
Utilizing appropriate personnel
Pipeline Integrity Management System
With a need to find the best Pipeline Integrity Management System, some people may start to look for a solution that fits their needs. For example, companies in the oil and gas industry will require a different Pipeline Integrity Management Solution than say, an electric utility company.
To maintain the safety and integrity of pipelines against environmental hazards and other risks, there are some basic steps that should be taken.
How DOES a Pipelines Offshore Integrity Management System work?
Pipelines are one of the most important modes of transportation in the oil and gas field. A Pipeline Integrity Management System is used to help detect and prevent pipeline damage. The integrity management system is a series of tools, systems, and processes that identify the risk of pipeline failures. The system can be implemented at various stages in a pipeline's life cycle including during construction, after construction, or during operation.
The most important step in an offshore integrity management system is to perform a risk assessment on the offshore installation site. This includes determining the risk of failure for each installation site based on its age, location, environment, and so forth. Once these risks are assessed they can be prioritized and addressed accordingly.
Velosi provides a consolidated Pipeline Integrity Management System (PIMS) for both onshore and offshore facilities, with a suite of features to assist our clients in conducting inspections in accordance with international standards such as API 1160 and ASME B31.8S.
Our dedicated professionals ensure the success of your projects by identifying and reducing the likelihood of hazards and avoiding unnecessary shutdowns while adhering to all industry best practices.
Conclusion
To conclude, there are plenty of PIMS out there but what sets Pipeline Integrity Manager apart from the others is the ability to audit any pipeline map and provide accurate analytics about its conditions while following up with a proper yet accurate Pipeline Integrity Management System.
This management system is an important tool for any oil and gas company. It is the system that tracks the flow of resources in and out of a plant and can help optimize and reduce costs necessarily. Velosi's featured Pipeline Integrity Management System (PIMS) effectively facilitates conducting efficient inspections with respective international standards and ensures accurate results with a higher business productivity rate.
Please contact us for more information and assistance.