Update of Project Management Manual with Value Assurance Process
ADNOC Drilling

United Arab Emirates

Middle East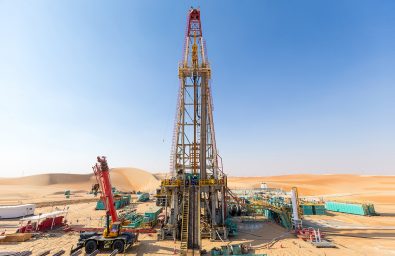 Implementing the Value Assurance Process (VAP) on Project management manual is a Corporate Objective for ADNOC Drilling, so, Value Assurance Process (VAP) needed to be incorporated on existing Project Management Manual.
Large-scale capital project form an integral part of ADNOC Group's operations & strategy. Due to their inherent scale & complexity, the level of risks associated with delivering these projects can be significant. With the overriding aim to maximize the value realized in delivery of such projects, the Value Assurance Process (VAP) addresses this risk through a comprehensive set of rules and principles.
VAP helps to identify the root causes of failure at the beginning of projects before they sanctioned. VAP review is an integrated and independent challenge, carried out at a number of decision gates prior to sanction. The VAP recognizes that reasons for cost schedule overruns more often than not are found in non-technical aspects.
As part of the implementation of the VAP process, the Project management Manual needs to be updated as it shall identify for each of the applicable stages of project.
Velosi performed the update of project Management Manual in following steps:
Step 1: Data Collection
Step 2: Gap Assessment of Existing Project Management Manual in line with following VAP documents:
ADNOC Group VAP – Guidelines
ADNOC Group VAP – Manual
ADNOC Group VAP – Templates
Step 3: Workshop with ADNOC Drilling to discuss the identified gaps & findings
Step 4: Updating of identified gaps in the Project management Manual
Step 5: QA/QC and submission of Updated Project Management Manual
Velosi updated the Existing Project Management Manual in line with the ADNOC group VAP Guidelines, manual & Templates.
Project Management Manual (Updated)