Development, Implement and Support of RBI Program for Full Production Facilities of West Qurana-2 Field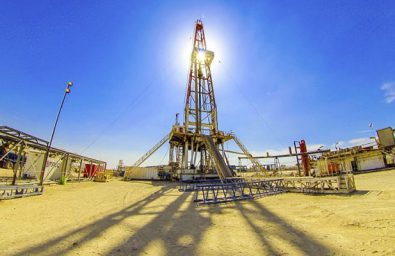 Velosi developed, implemented and supported RBI Program for LUKOIL Mid-East Limited's full production facilities and pipelines during the phase 1 and phase 2 development of West Qurana-2 Field located in Iraq.
Implementation and maintenance RBI system properly, and improved plant reliability and safety while reducing unplanned outages and repair cost.
Implementation of RBI helps choose cost effective and appropriate maintenance and inspection tasks, ensure a shift from a reactive to proactive maintenance regime, produce an auditable system and implement a risk management tool (VAIL-Plant).
Develop asset integrity management systems
Perform specific corrosion study for each equipment, piping and pipelines
Implementing the RBI program for inspection data management and RBI analysis
Develop written scheme of examination
Develop RBI software with inspection data management capabilities
Integrate RBI software with ERP system (SAP)
Asset Integrity Management System:

Comprehensive RBI Program which includes:

Remnant Life Assessment
Inspection Plan
Failure Rate and Risk Allocation

Written Scheme of Examination

VAIL Plant Software Modules:

PEMS – Pressurized Equipment Management System
PIMSON – Pipeline Integrity Management System – Onshore
ISMS – Inspection Schedule Management System