EPC of Low-Pressure Remote Gas Dehydration Units
Tatweer Petroleum

Bahrain

Middle East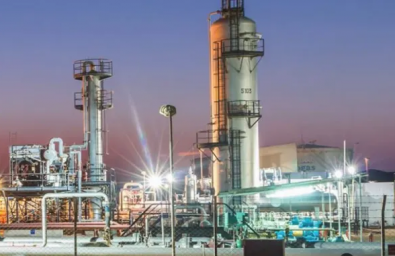 Velosi was appointed by TDE Overseas Limited/ Tatweer Petroleum to provide consultancy services for QRA and other HSE studies for the project facility.
The scope of this project was to install Remote Gas Dehydration Units, which comprise Gas Dehydration Units and various Off-Plot facilities as described below:
Install Gas Dehydration Unit(S).
Install Pressure Control Valves on the wet gas line upstream of the GDU.
Install gas-gas exchanger
Install fin fan cooler.
Installation of dry gas metering system.
Install Condensate lines from GDUs to nearest Well Manifolds.
Install Dry Gas Lines from the GDU to the Gas transmission network through the nearest J/O.
Instrument Air Packages including Air Receiver.
Instrument Airline from the IA packages located at GDU to the respective wellhead facility.
Install Flare Package including knockout drums.
Install fuel gas line from GDU to associated Wellhead
Install Glycol and HC Closed Drain System
Install Chemical Injection (Anti-Foam, pH Buffer, Corrosion Inhibitor)
Install Glycol Make-Up System
Install Vent Gas Incinerator
Velosi's expert technical team efficiently conducted the studies by reviewing and compiling input data, clarifying inputs, and preparing a final report with conclusive outcomes. The models for these safety studies used PHAST & SAFETY 8.4 which encompasses all risks, including unforeseen component failures.
Team Velosi developed the following deliverables:
Quantitative Risk Assessment (QRA) Study Report Including ALARP Study.
Evacuation, Escape and Rescue Assessment (EERA) Report
FIRE AND Explosion (FEA) Study
Building Risk Assessment (BRA)