OHSAS 18001 (Occupational Health and Safety Management Systems)
OHSAS 18001 is perfect for organizations to implement practical occupational health and safety performance measures. Widely considered as the world's most accepted occupational health and safety management systems standard.
Occupational Health and Safety Management certification – OHSAS 18001 – is a universal standard which gives organizations a proper system to distinguish, control and reduce the dangers related to health and safety inside the working environment. Implementing the OHSAS 18001standard will impart a clear sign to your stakeholders that you consider your employees' health and safety as a priority within the organization as part of the social responsibility.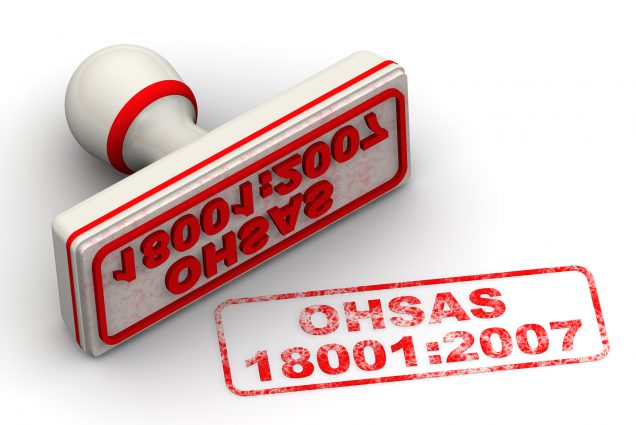 Benefits of OHSAS 18001
Promotes corporate image and credibility among stakeholders, regulators, customers, prospective clients and the public
Embraces international best practice in relation to risk management
Assures the health and well-being of employees, sub-contractors and the public
Minimizes the liability of employers through adopting proactive controls
Safeguards legislative awareness and compliance
Mitigates accident and incident rates by reducing or eliminating workplace hazards
Enhances the incident investigation process
Improves employee motivation through the provision of a safer workplace and participation process