Emergency System Survivability Analysis
(ESSA Study)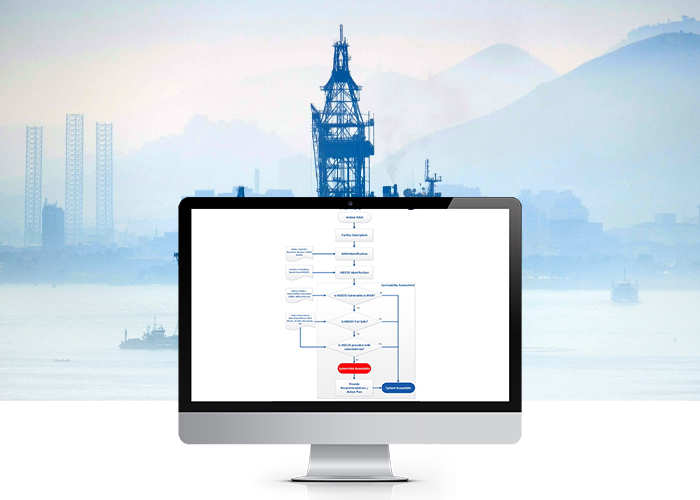 Emergency Systems Survivability Assessment (ESSA) is a technique to assess the survivability of the emergency system to perform its design intent during major accident events, such as fire, smoke, blasts and hazardous gas releases.
The main purpose of the Emergency Systems Survivability Assessment is to analyze those systems that are necessary for the protection of human life following any main accidental event, and to maintain life support on the installation.
ESSA systematically evaluates the ability of the identified emergency systems to operate as intended during emergency conditions, including fire, toxic gas release, explosion, etc. Findings of quantitative risk assessment and other safety studies, to be performed as part of the existing project scope, can be utilized in the assessment.
An Emergency Systems Survivability Assessment examines the vulnerability of key emergency systems to demonstrate that they are able to perform their safety function under the conditions in which they are required.
ESSA encompasses the following steps
Examining the Major Accident Hazards (MAHs) during which each emergency system is needed to carry out a safety function.
For every emergency system, defining the system's survivability requirement and evaluating the survivability for every relevant MAH.
Analyzing emergency systems that may be vulnerable to MAHs and estimating the probability of the emergency system failing to carry out its safety function because of the effects of the MAH.