Why is Fire and Explosion Risk Assessment (FERA) Important?
January 27, 2023
Posted by:

Velosi Author

Categories:

HSE, Insights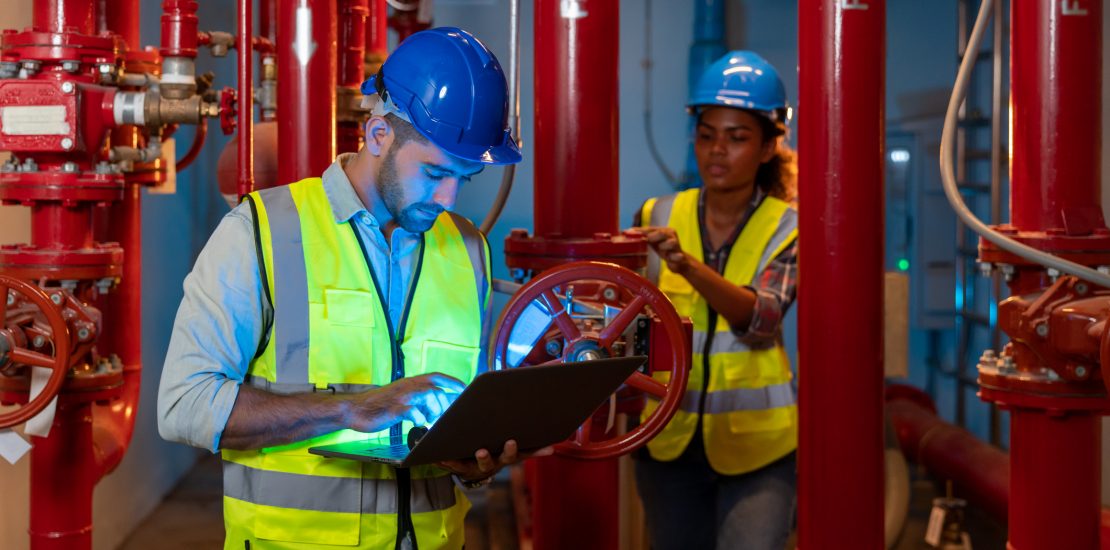 What is Fire and Explosion Risk Assessment (FERA)?
A Fire and Explosion Risk Assessment (FERA) is a well-structured process that identifies and evaluates potential hazards and risks associated with flammable materials or other ignition sources within the vicinity of any facility or workplace. Mostly all industries pose fire and explosion hazards in the workplace for various reasons, which shall be identified, evaluated, and controlled before any dangerous incident.
Moreover, the results of this evaluation are also used to determine safe facility layouts, specify fire protection requirements both passively and actively, and provide input for a variety of risk assessment studies, including Escape and Evacuation Risk Assessments, Emergency Systems Survival Assessments, Building Risk Assessments, and Quantitative Risk Assessments.
The risk assessment process shall comprehend the following steps:
Carefully identify the types of materials present.
Evaluate potentially flammable materials and other ignition resources.
Determine the likelihood and probable consequences of a fire or explosion.
Analyze and implement specific appropriate measures to control the risk of fire or explosion.
Take control measures to safeguard employees, the public, and the surrounding environment.
The conducted risk assessment shall be periodically scrutinized and updated to ensure its accuracy and effectiveness.
Quantify risks to the asset associated with incidents caused by Loss of Containments (LOCs).
FERA Objectives
As discussed above, the foremost objectives of FERA include the identification and evaluation of all potential fire and explosion accidents linked with flammable materials, which can harm the environment. Furthermore, it intends to provide an outline of all decisions associated with the design of systems and equipment setting forth recommendations for the design and operations within the vicinity to control and minimize fire and explosion risks. When we talk about risks associated with fire and explosion, it is impossible to neglect risk assessment procedures. Henceforth, fire and explosion risk assessment (FERA) incorporates main objectives, which can be determined upon different design phases.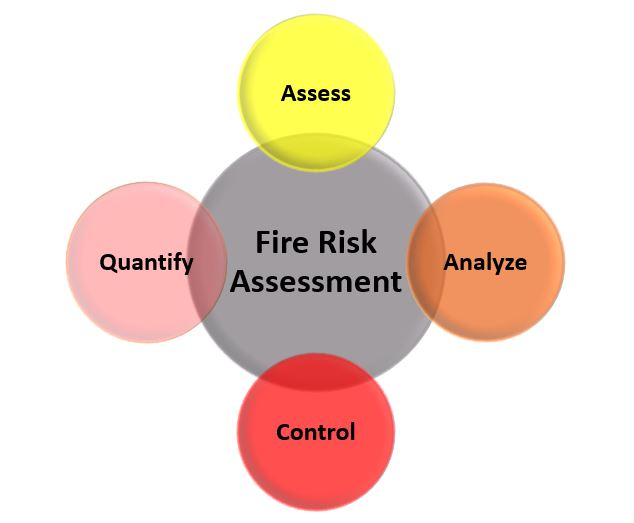 Design phases of FERA
Concept Selection Phase
Concept Definition Phase
Execution Design Phase
Existing Facilities Design
Foremost Benefits of Conducting Fire and Explosion Risk Assessment
Get to know about potential risks that can harm the surroundings.
Assess and evaluate the identified risks in time.
In-place document verification of potential hazards.
Execute sustainable solutions after the identification of potential risks associated with fire and explosion.
Safeguard your business through probable security measures.
Knowledge of flammable materials and ignition sources.
Effective risk control strategies in the future.
Fundamentals of ALARP
ALARP is known as "As Low as Reasonably Practicable", an integral component of Process Safety. The ALARP concept aims to keep risk levels "as low as possible" by documenting the evaluations based on the ALARP region, between lower tolerable and upper tolerable limits. To be more precise, this concept involves the evaluation of risk against the cause, time, and money required to minimize hazardous risk. Hence, it regulates cost-benefit evaluations.
Conclusion
To conclude, fire and explosion risk assessment is very important for facilities to stay safe and secure. Several businesses in the industry have set a timeline for performing fire and explosion risk assessments, which may be once a year or two, as they think it is enough. A reality check, such risk assessments shall be performed at an early timeline, respective to immediate workplace changes, including activities, new materials, and harmful resources introduced. These immediate changes can be obstructive and can cost lives. Velosi sets forth extensive fire and explosion risk assessment services carried out by professional experts to ensure safety of assets at your facility.
Please contact us for more information and assistance.