What Is a POS System? A Guide to the Point of Sale Features
September 28, 2022
Posted by:

Velosi Author

Categories:

Insights, Software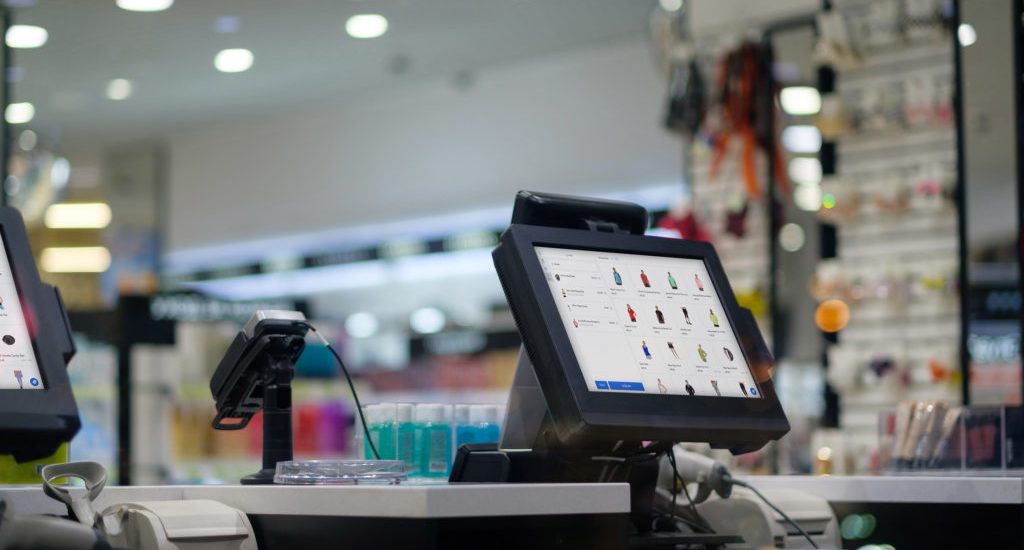 What Is a POS System? A Guide to the Point of Sale Features
The point-of-sale system allows merchants to ring up sales in person by facilitating in-person transactions.
What is a POS System
A POS system today is more than just a means of processing sales. There are many advanced features in modern POS solutions, including:
E-commerce integrations
Contactless payment alternatives
Mobile POS options
Execute proper reports and documentation
Innovative solutions are rapidly taking over traditional methods. Nowadays, we don't have to depend on cash and its different units that have to be carried around. The transformation of technology is emerging at a swift, making the environment and its substitutes user-friendly. In other words, point-of-sales has made life EASY!
Business and customers are invariably interlinked. In this fast-paced business world, POS systems also facilitate businesses by executing enhanced payment and scheduling options for their customers. Let's digitalize with POS!

The functionality of a POS System
A Point of Sales System contributes to efficient functionality that runs through industry-specific tools with tracking and processing of customer transactions.
The POS system has many functional uses and some of them are as follows:
Tracking and processing customer transactions
Keeping inventory records up to date
Managing store locations and hours
Types of Businesses That Use POS System
Nowadays, several businesses opt for the Point Sale system to generate efficient sales with a customer-friendly user interface approach. Every proficient business owner wants to serve their customers in the best way possible to enhance productivity and generate an effective cost market.
Industries that are widely using POS systems:
Retail
Hospitality
Consumer Services
Multi-Service Businesses
Key Features of a Point-of-Sale System
A POS system isn't just for processing sales. An efficient point of sales allows you to analyze sales data, track inventory, manage employees, and connect with customers to assist them best.
Some features streamline the process and are systematic yet time-efficient, such as email marketing and other authenticated programs.
In other words, the cash register technique just took an innovative turn! Our Point of Sales system contributes to several features. Through this, you can boost your business productivity.
Let's have a look at the eight most predominant features of a POS system:
Management of Inventories and Customers
Your business niche and inventory management will identify which POS system is the most suitable for your business. Whether retail, hospitality, consumer services, or any other, inventory structure shall be in accordance with your business needs.
Generally, every POS system has inventory management features. However, depending upon your business needs, you can customize and integrate the desired point of sales system. Primarily, the point-of-sales system can solely focus on specific features while, on the other hand, it might contribute to being industry-specific.
You can rely on a POS system to effectively gather and manage customer data. You don't have to manually collect and store data for marketing; the point of sales does it for you when customers check out with their recent purchases. This management system allows you to collect, store, and track the contact information required to initiate your email marketing campaign.
Management of Employees
Do you feel manual management of employees is a huge task? Is it time taking? Such questions can be instantly answered with an effective POS solution. This sales system makes tracking and managing employee work activity, sales, and performance convenient. Employee ranking from top to bottom can be easily identified.
Management of User Account Software
Businesses with higher employee ratios can surely benefit from POS systems. The account of every employee is run through a system administrator or any relative software from the back-end. The same has control access to the POS system. This process can systematically assign tasks to all the employees separately.
User account management is also necessary to assign designated tasks to each employee individually, may it be the processing of refunds or receipt management.
Scheduling Regular Appointments
This feature can be helpful for many. Point of sales might not be your only solution to schedule appointments as other means can also fulfill the purpose. However, the sales system can book appointments and manage sales accordingly.
Implementing Integrations and Customizations
The sales system is of utmost priority in the retail industry. Nowadays, advanced cloud-based and digitalized POS systems constitute technical in-built marketing features. These advanced features will thoroughly regulate effective marketing strategies and utilize up-to-date marketing tools to enhance your business productivity.
Reporting and Analytics
Your running POS system demands an efficient report execution functionality to keep track of all the records. Moreover, a well-planned structure will increase the basic metrics of your sales.
Your POS system generating reports and analytics shall be fully customizable. It should be able to filter all the data according to various focused factors. A sales system will execute all sorts of reports, such as sales reports, accounting reports, comparison reports, customer and employee management reports, inventory management reports, and closing counter reports. All these reports are actively accurate with the digitalized POS system.
Payment Processing Solutions
You don't have to carry cash because payment modes are getting smarter. A systematic sales system gives you the option of payments through mobile, card tapping, and much more. The latest option features mobile POS to make payments effortlessly. Moreover, innovative payment solutions escalate business productivity. We can put it like this, more accessible the process, more sales, and eventually better business growth.
Creating and Customizing Mobile Apps
Nowadays, mobile applications are easy to install and use for most POS systems. The advanced feature of point of sales provides the best suitable option to checkout via smartphones. These innovative attributes play an essential role in almost every industry. To note, the retail industry is expanding quickly, making payment options user-friendly.
Conclusion
To conclude, working smarter is always beneficial. The advanced features of POS derive many options making the whole process user and business-friendly. No business wants to suffer by restricting options for customers. Moreover, a customer-centered approach is a prime factor in boosting business profits with sustainability. We all are aware of paper being abundantly utilized in traditional payment methods; POS minimizes this aspect and verily contributes to sustainability. Therefore, an efficient point of sales system will successfully constitute innovative solutions within your business. Innovate and work smarter.
Please contact us for more information and assistance.