Introduction to Corrosion Loop Drawings – RBI
September 1, 2022
Posted by:

Velosi Author

Categories:

Asset Integrity, Insights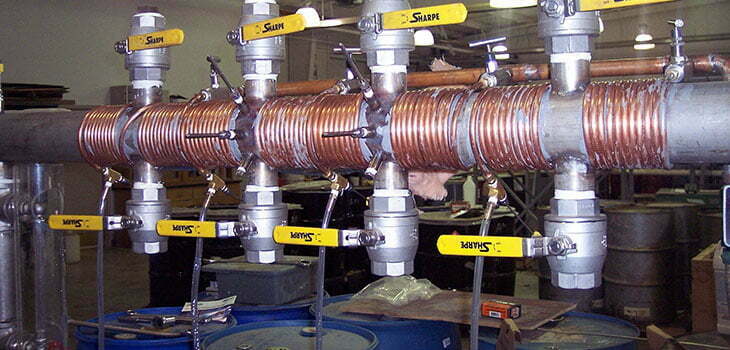 Introduction to Corrosion Loop Drawings – RBI
Risk Based Inspection
The importance of managing operational risks through the use of effective, efficient technology and best practices have been increasing over the past few years, whether it be a plant or pipeline/equipment. One of the most profitable maintenance strategies for oil, gas, and petrochemical plants today is risk-based inspection (RBI). RBI is a risk assessment and management process; the primary purpose of RBI is to assess and manage risks related to the degradation of material and equipment that results in a loss of containment of those elements. In other words, it is an up-to-the-mark profitable maintenance strategy.
In the oil and gas industry, risk-based inspection optimizes inspections of hazardous industrial assets and reduces risk with associated standards, API 580 & API 581. In addition, RBI should be appropriately implemented to keep up with changing environmental and process conditions in plants. RBI's vision shall solely focus on the process of regular updating, despite being a challenging and resource-intensive task.
Corrosion Loop Drawings
Corrosion loop drawings are a graphical representation of the localized corrosion inside welded joints/equipment. It is an essential tool for determining the extent and severity of corrosion that has taken place inside welds/equipment during production and, later on, during the lifecycle of the plant. This graphical representation is identified within the Process Flow Diagram (PFD), which incorporates:
Data Gathering
Identifying Corrosion Loops
Determining Degradation Mechanism
Risk Assessment Procedure
Integrity Management Planning
When we look into the implementation aspect of corrosion loops within the PFD, its focal points involve specific considerations to take notes of, such as the process environment, the material of construction, pressure & temperature values, and susceptibility to the exact damage mechanism. Moving forward, Corrosion Management is a challenge itself; if not treated right, it can lead to several damages such as:
Leaks
System Malfunctions
Equipment Damage/Failures
Unforeseen Outages
Health and Safety Problems
Importance of Corrosion Loop Drawings
Furthermore, Corrosion Loop Drawings are also known as Corrosion Gradient Diagrams. They are used to determine if a weld/equipment has any corrosion occurring within it and to identify potential future threats to safety and performance. A corrosion loop is a powerful tool for understanding corrosion, but it is not always easy to understand. However, it is used to prevent common engineering mistakes utilizing specific tools.

Purpose of Corrosion Loop Drawings
Corrosion loop drawings are a type of diagram that illustrates the corrosion process. They are called "loop diagrams" or "loop charts." The central featuring aspect of corrosion loop drawings is to show the stages of corrosion and how they relate to one another by graphical point representation. The diagrams are typically drawn with a horizontal axis representing time and a vertical axis describing the extent of corrosion. Corrosion loop drawings can be used in many ways, but their primary purpose is to illustrate the physical process of corrosion. This is marked in the Process Flow Diagram (PFD), which incorporates and considers the critical relevant points.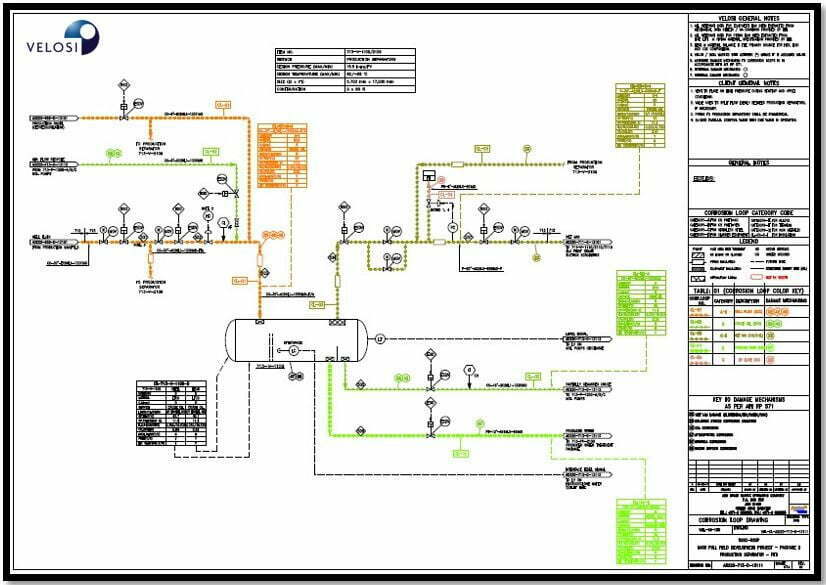 Figure 1 Representation of Corrosion Loop – Velosi Project
Corrosion Loop Drawings for Pipelines
Corrosion Loop Drawings is a simple corrosion technique used to identify the type of corrosion, detect areas for potential attacks, and determine the depth of penetration in pipelines. They are extensively composed of a series of concentric rings drawn around the outer edge of the pipe. The widths and lengths of these rings vary and depend on the type used.
There are three types of corrosion loop drawings: 1) single, 2) double, and 3) triple. These loops are created in three common ways:
Using a single line
Using two lines with one crossing over the other
Using three lines that cross over each other
Conclusion
To conclude, the traditional maintenance/corrosion look-up process can push the allotted budget to a maximum by generating potential risks in the future. Generally speaking, if you don't conduct a risk-based inspection for several years, there are high chances that your workers, equipment, and profit can be at encountering risk. Credible degradation mechanisms should be identified for each item or equipment and corrosion loop to enhance every step taken. In contrast, smarter and safer inspection techniques shall be utilized for best performance and procedures. A systematic yet efficient inspection method would be a productive approach that will, in return, save time and cost burden and eventually enhance productivity.
Please contact us for more information and assistance.