How Safety Integrity Level Study is Changing the Industry
June 2, 2022
Posted by:

Velosi Author

Categories:

HSE, Insights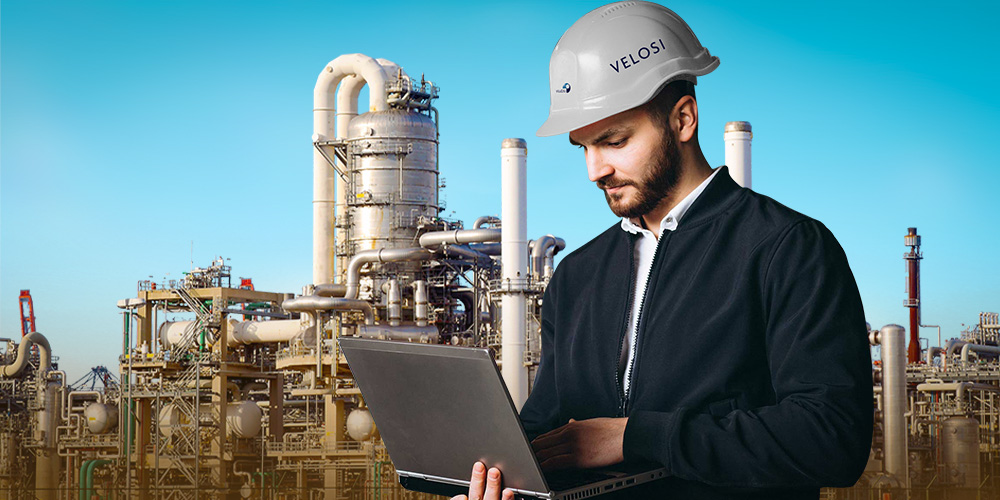 How Safety Integrity Level Study is Changing the Industry
Safety integrity level (SIL) studies are formal methods for assessing the probability of a functional safety system failing when it is needed. The probability of a safety system failure is a measure of how much risk it reduces. Essentially, it is an evaluation of how risk-reduction is offered by a safety function or an assessment of how a safety instrumented function (SIF) achieves or maintains the safety state.
The SIL study determines whether a safety system is "high demand" (which operates continuously or is used more than once a year) or "low demand" (which is used only once a year). It is extensively investigated that systems with high demands are more likely to fail than systems with low demands. Typically, high-demand systems are examined for the probability of having one dangerous failure per hour, while low-demand systems are examined for the probability of the system failing on demand.
Evolving Safety Practices
The study is leading innovation and is designed to help companies assess their safety performance and identify areas for improvement. The spread of innovation encourages the effective utilization of simpler and better solutions throughout, likely innovative safety solutions mark the evolution of effective Safety Integrity Level Study.
In the past, SIL study has been used by more than 400 companies in the oil and gas industry to help them improve their safety practices. Different companies have also seen lower rates of injuries, incidents, and fatalities as well as improved financial performance. The Safety Integrity Level Study is a new way of looking at safety and risk management in the oil and gas industry. Remarkably this study has been developed by the International Association for Oil and Gas Producers, which is an organization that represents both private companies as well as state-owned enterprises.
The SIL Study is a new way to manage safety with effective analysis in the oil and gas industry. It's an important step forward led by companies to improve safety culture because it takes into account all aspects of the process, from design to decommissioning.
Benefits of SIL
SIL serves the most important benefits, the following are the benefits of SIL:
Ensures safe operation of safety-critical equipment.
Reduces the likelihood of mishaps leading to loss of life, injury to personnel, equipment damage, or loss of production.
Reduces the costs associated with trip testing by declassifying some trips and extending test intervals for others.
Reduces costs effectively by increasing efficiency and profitability.
SIL analyses require a combination of technical documentation (piping and instrumentation diagrams, cause and effect charts), safety analysis/documentation (HAZOP, QRA, firefighting, and detection system data), and economic parameters (equipment costs, raw material, and labor costs). Eventually, this leads to identifying an initial level of risk in terms of personnel safety, environmental contribution, and commercial impact.
SIL studies consist of four stages:
SIFS/EUC identification
SIL Assessment
SIL Verification
Identify appropriate actions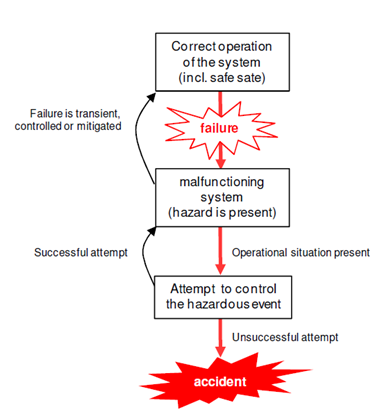 Figure 1 Source Leede.es
Safety integrity levels (SIL) can be identified using a risk-based assessment, such as IEC 61508 / 61511 or ANSI/ISA S84.01, based on the safety instrumented functions (SIFs).
SIL assessments are conducted by a multidisciplinary team led by a facilitator. It may be possible to determine the SIL of a SIF using qualitative and quantitative approaches that are completely different from each other.
Risk Graphs – qualitative technique, projected in IEC 61508
The Layers of Protection Analysis (LOPA) – a qualitative methodology widely employed in the method industry
Analysis of fault trees (FTA)/Analysis of events (ETA) – quantitative techniques
Velosi extensively believes and understands that it is important to perform a statistical analysis of the probability that a process or a system will operate and perform the intended function, including calculating its failure time. With our SIL study services, we comply with global standards – IEC-61508, IEC-61511 and ISA TR 84.00.02 – to ensure the operation of the plant is safe and reliable.
Please contact us for more information and assistance.