TAWKE AGI Facilities EPC Project (PGP Phase 2) Reliability, Availability and Maintainability (RAM) Study
Global Process Systems (GPS)

United Arab Emirates

Middle East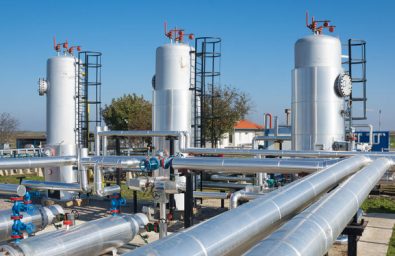 GPS awarded Velosi to carry out Reliability, Availability, and Maintainability (RAM) Study on Phase 2 of Tawke Recycle Gas Injection Project. The RAM study includes all those equipment that have a direct or indirect effect on the overall performance of the of Tawke gas Injection facility.
The Scope of Work for this study is given as:
RAM Study is conducted on below Process systems of the Facility:
Inlet Separator
Recycle Compression Package
Gas-Gas Exchanger
Gas Chiller
Low Temperature Separator
Chilled Water Package
Chilled Water Circulation Pump
Condensate Flash Vessel
MEG Regeneration Package
Glycol Storage Vessel
Glycol makeup pump
Corrosion Inhibitor Injection Package
The study is outlined below as:
Carry out RAM Study and establish the availability
Review input data and compile basis for the study
Interface with GPS / DNO for the inputs and clarifications
Prepare and issue Preliminary and final report with conclusions
The total main assets covered in the RAM study are 193 equipment that can affect the System Efficiency.
Velosi has created a RAM Model for Tawke gas Injection facility for assessment of principal reliability figures and breakdown of availability losses for the overall system. The model also takes into account schedule activities along with the unscheduled failures of the components. MAROS software has been used for RAM Analysis.
Velosi successfully carried out the Reliability, Availability and Maintainability (RAM) study for equipment within Phase 2 of Tawke Recycle gas Injection by adopting Monte Carlo RAM approach.
Software Applied for RAM Study:
Maros Software Latest Version.
Velosi submitted the following deliverables as part of the RAM Study:
Methodology of RAM study
RAM Study Basis for Tawke Recycle Gas Injection Facility
RBD (Reliability Block Diagram) of the System
RAM Model of the Facility
Results of the Simulation
Sensitivity Analysis
Final Report with all the findings and conclusions