Structural Re-Analysis of RBDP-A Platform in Blocks 01&02 – PVEP
PetroVietnam Exploration Production

Vietnam

Asia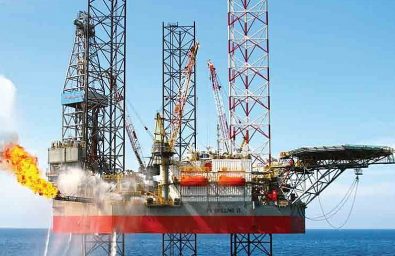 PVEP assigned Velosi to perform Structural Re-Analysis of RBDP-A Platform, Offshore Vietnam. Structural re-analysis is required due to the aging condition and additional weights added by various modifications since 1998 until the present time.
The main objective of this analysis/study is to confirm structural integrity and to define maintenance/ modification requirements for safe operations of the RBDP-A platform till end of year 2028.

The Project Scope of work includes:
To conduct the site survey to verify the actual condition against the provided drawings, reports;
Update Weight Control Report (WCR) basing on actual loads/equipment/facilities;
To validate, upgrade and produce an analytical computer model to reflect the platform current status to be used for in-place analysis;
To perform static in-place analysis including soft mooring load;
To perform dynamic spectral fatigue analysis;
To perform mitigate calculation/strengthening design if there is any locally overstressed member;
Velosi performed Structural re-analysis of RBDP-A platform as per API-RP 2A WSD, API RP 2 SIM, ISO19902 & AISC codes, utilizing SACS Software. All the drawings & data's required for completing the re-analysis were collected from client viz.
As-Built Drawings
Previous Analysis Reports & Sacs Models
Geotechnical Data
Inspection Reports
Metocean Data of the Field
Equipment & Piping Layout Drawings
Details of Modifications carried out till date
Existing Weight Reports
Structural Design Basis
Velosi successfully carried out the Structural Re-Analysis Study for RBDP-A platform of PVEP in accordance with the international codes and standards using Bentley Sacs Software.
Velosi submitted the following deliverables:
Site Survey Report
Updated Weight Control Report
In Place Analysis Report
Dynamic Spectral Fatigue Analysis Report
Strengthening or Mitigation Report & Drawings (as applicable)
In place & Fatigue Analysis SACS model files.