RBI, CMP & OSI Study at Jazan Refinery
Saudi Aramco

Kingdom of Saudi Arabia

Middle-East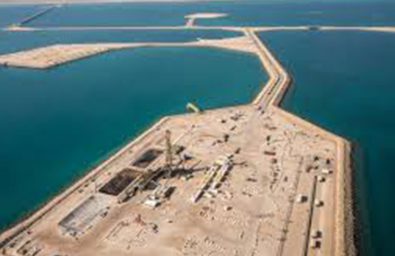 Saudi Aramco – in collaboration with SK Engineering & Construction Co. Ltd (SK E&C) - approached Velosi to carry out a detailed Risk Based Inspection (RBI), Corrosion Management Program (CMP) Study, and On-Stream Inspection (OSI) Program for their Jazan refinery, integrated marine terminal and power plant project located in the Jazan province in Saudi Arabia.
RBI Study – To establish the current risk levels for equipment items and in-plant piping in order to reduce risk through inspection. We also have improved cost-effectiveness of inspection resources and provided recommendations and proposed improvements to manage the operational risk to acceptable industry levels; ALARP (As Low As Reasonably Practical) and optimized future inspection plans.
CMP Study –Develop an effective corrosion management strategy that resulted in the improvement of plant integrity and safety. We have also reduced corrosion failures, and optimized mitigation, monitoring and inspection expenditure of the Shaybah NGL Plant.
OSI Program –Validate all equipment items and piping systems (included under RBI assessment) that are covered in the Open Systems Interconnection (OSI) program as per the applicable Piping and Instrumentation Diagrams (P&IDs). We have reviewed and validated the OSI program based on API RBI study and applicable damage mechanisms. Also, Velosi has identified existing gaps, and then provided suggestions to revise or update the OSI program.
RBI, CMP & OSI Study was performed for the Equipment Items and Piping Systems of following units in Jazan Refinery for SKE&C and Saudi Aramco:
Crude Distillation Unit
Interconnecting Pipe Rack
Refinery Flare Gas System
Comprehensive RBI Program, along with Results and Conclusions:
Corrosion Loop Drawings and Description
Inventory Group Drawings
Inspection Plan
Risk Analysis
API RBI Software Databases
RBI Report
Detailed Corrosion Control Document:
Detailed Process Description
Major Corrosion Challenges
Corrosion Control Methodology
Corrosion Monitoring Strategy and Integrity Operating Window
Established OSI Program:
OSI Drawings for Equipment and Piping
OSI Register detailing CML Points as per RBI Risk
Presentation and Reporting of OSI Program through OSI Report