Task Order No. 1 for As-Built Services for Various Offshore FMPs & ISs
Dolphin Energy Limited

United Arab Emirates

Middle-East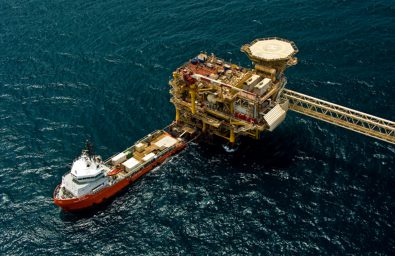 Dolphin Energy Limited hired Velosi had for Task Order No. 1 for As-Built Services for their Various Offshore FMPs and ISs situated in the UAE to help them use the existing space effectively by eliminating the costly changes that might appear due to inaccurate sets of drawings.
Velosi has provided the to update available "as-built" of onshore, offsite and offshore facilities' engineering documents, drawings and databases provided by EPC contractors. This database included 2D drawings, smart plant P& IDs, PDS/PDMS 3D models and instrumentation in INtools to incorporate subsequent modifications carried out through Facilities Modifications Proposals (FMPs) and Red-Lined Markups received from in-house implementation, implementation through Construction Contractors, and other projects.
Drafting – updating red-line markups on existing 2D Drawings, Microsoft Word, Excel, Visio documents.
Updating and creating PDS/ Smartplant INtools & P&ID / PDMS.
PDS /Smartplant/ PDMS work (database updating / drawing extraction etc.)
INtools Instrumentation work.
Scanning hardcopy drawings/ documents in intelligent pdf format which should be accessible, searchable on any portion of the file.
Converting from PDF/ raster drawings to AutoCAD/ Microstation formats as requested.
Creation of new AutoCAD / Microstation drawings as requested.
Utility and Process Flow Diagram
Plot Plan and Equipment Layout
Line List
Isometric/Spooling Drawing
Wiring and Loop Diagram
Instrument Index
Hookup Diagram
Piping and Instrumentation Diagram
Equipment List
Mechanical Datasheet
Cause and Effect Diagram
Instrument Datasheet
I/O List
SPI INtools Database