Introduction to Fire Protection Engineering & Design
Completed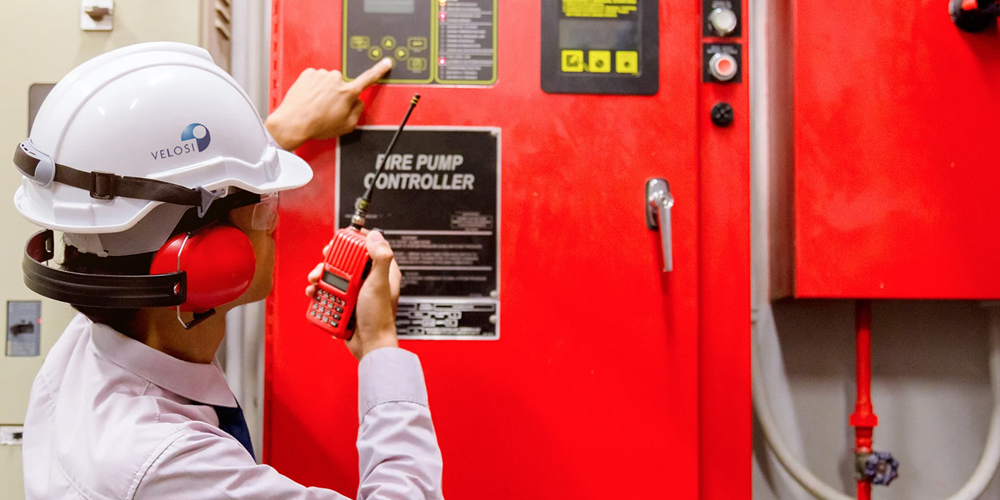 Introduction to Fire Protection Engineering & Design
Date
December 26, 2020 2:00 pm
Introduction to Fire Protection Engineering & Design
Velosi is conducting a free webinar on "Introduction to Fire Protection Engineering & Design" on Saturday, 26th December 2020 from 2:00 pm to 4:00 pm GST (Dubai Time).
Learning objectives :
The basic objective of fire protection is to limit or prevent the escalation of a fire, to avoid risk to life and to minimize material damage. Fire protection strategy often incorporates a combination of active and passive fire protection measures.
An Active Fire Protection (AFP) system is a dormant system that requires to be activated in order to perform its function (e.g. water deluge systems, sprinkler & foam systems). A Passive Fire Protection (PFP) system uses fire resistance and compartmentalization to slow the spread or effects of a fire.
In this webinar, a practical case study will be presented covering key design principles of various active and passive fire protection systems:
NFPA standards family introduction.
Water Deluge & Sprinkler System Design.
Gaseous Flooding System Design.
Foam System Design.
Passive Fire Protection System Design.
Who should attend?
Fire Protection, Design, Process Engineers/Managers.
Certificate of Training
Certificate will be issued upon successful completion of the webinar.
From: December 26, 2020 2:00 pm
To: December 26, 2020 4:00 pm
Status: Completed
Type: Webinar