Business Intelligence & Analytics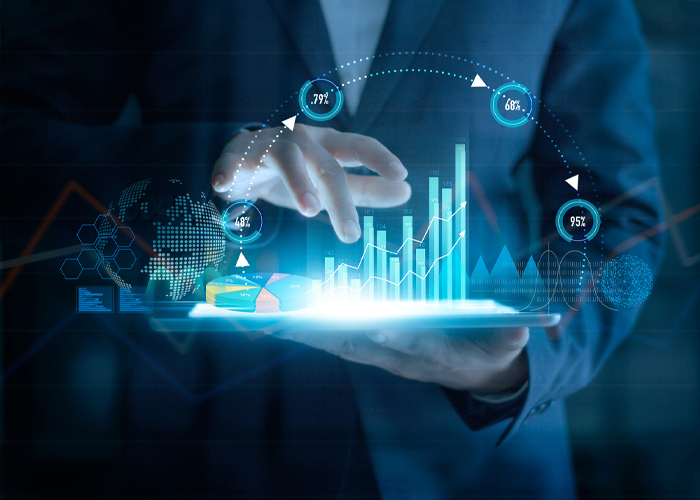 Business Intelligence
Business intelligence is the method of gathering, storing and evaluating (analysing) data from business operations. It offers extensive business metrics, to support better decision making. With business intelligence, organizations can build performance benchmarks, recognize market trends, enhance compliance, and advance every aspect of the business.
Business Analytics
Business Analytics comprises the skills, technologies and practices required for the constant exploration and analysis of past business performance to attain insight, and drive business strategy and planning. It focuses on developing new insights and understanding of business performance based on data and statistical processes.
Every day, businesses create a vast amount of data. To make smart decisions, analyze problems and to become profitable, every organization needs ample processes and tools to turn data into actionable insights.
At Velosi, we consider business intelligence and business analytics as key data management solutions used to gather historical and present data utilizing statistics and software to evaluate raw information and to deliver insights for making better business decisions for our clients.
We provide excellent Business Intelligence and Business Analytics solutions to help our clients extract the maximum value from the data, enabling and empowering them to succeed in a risk-based, competitive business environment.
Velosi's Business Intelligence solutions are focused on descriptive analytics which offers a summary of historical and present data. While our Business Analytics solutions are focused on predictive analytics which utilizes data mining, data modelling and machine learning to regulate the likelihood of future outcomes.
Benefits of Business Intelligence
Quicker and accurate reporting, analysis and planning.
Enhances employee satisfaction.
Improves operational efficiency.
Enhances customer satisfaction.
Reduces costs and increases revenues.
Benefits of Business Analytics
Helps measure how much of an organization's mission statement is accomplished.
Encourages smart decision-making process.
Offers clearer insights through data visualization.
Helps organizations stay updated.
Provides efficiency and agility.