How to Choose the Best POS Software for Your Business?
September 12, 2022
Posted by:

Velosi Author

Categories:

Insights, Software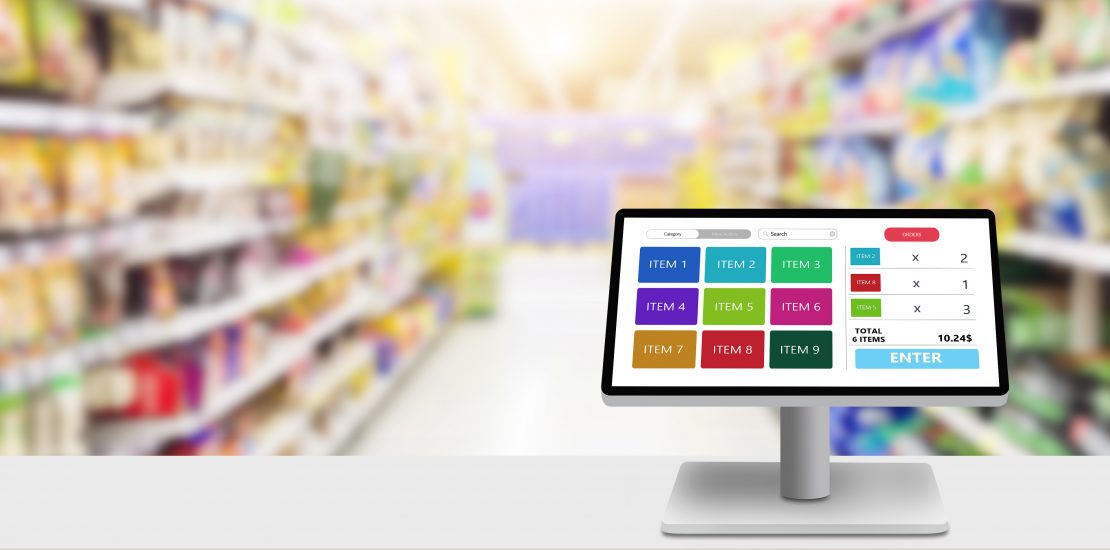 How to Choose the Best POS Software for Your Business?
There is a wide variety of shopping journeys among customers. A great product on display may draw people to your door. Other people may discover the shop when they do online research.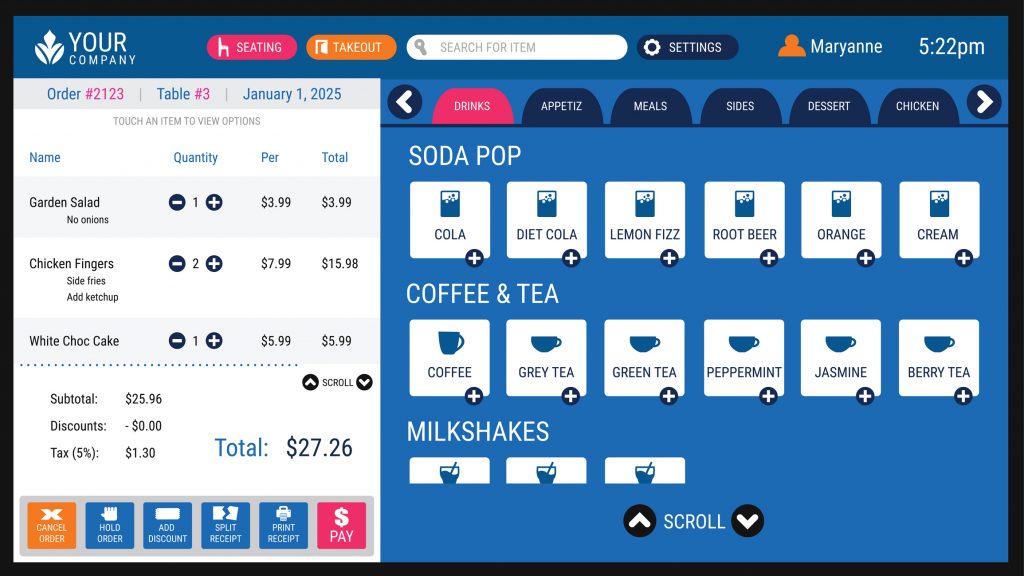 What is a POS System?
The point of sale (POS system) is where anyone deciding to purchase from your store ends up. The customer receives the products at this point following the completion of the purchase. A POS system's components facilitate the selling process at the point of sale. It consists of the hardware and software you use to process payments.
In other words, a POS system is essentially a cash register that records sales, takes payments, and issues receipts. However, with the evolution of Point of Sale Systems, many modern solutions include inventory management, analytics, and CRM features. We can say POS systems have different niches and markets depending upon the specificity of the business, which will eventually mark various vital features. These key features will solely depend upon your business niche, further assisting you in choosing the most appropriate Point of Sales System for your business.
What is your take on huge retailer companies? Everything is in bulk, systematically organized, with regular promotions running, and accepting various payment methods. The most accepted payment methods nowadays are mobile payments, credit cards, e-wallets, and cash. To make it more specific, a robust point-of-sale system can deliver these benefits to your small business.
Working with a POS System
Hardware and software work together to make up a POS system. Moreover, the POS system initiates the sale when a customer chooses something to purchase; the POS system will mark and record generated costs, including taxes.
There are three main options for a POS system:
Cloud-based
It is easy to install, affordable, and accessible online; cloud-based software is popular with small and midsize businesses.
On-premise (Traditional–Based)
The traditional server-based software offers stable connections, but it's typically only beneficial for influential organizations since its costs can be high.
Hybrid
A hybrid POS system allows users to simultaneously access the data in the cloud and on a local server. This system is usually less common than cloud-based and on premise.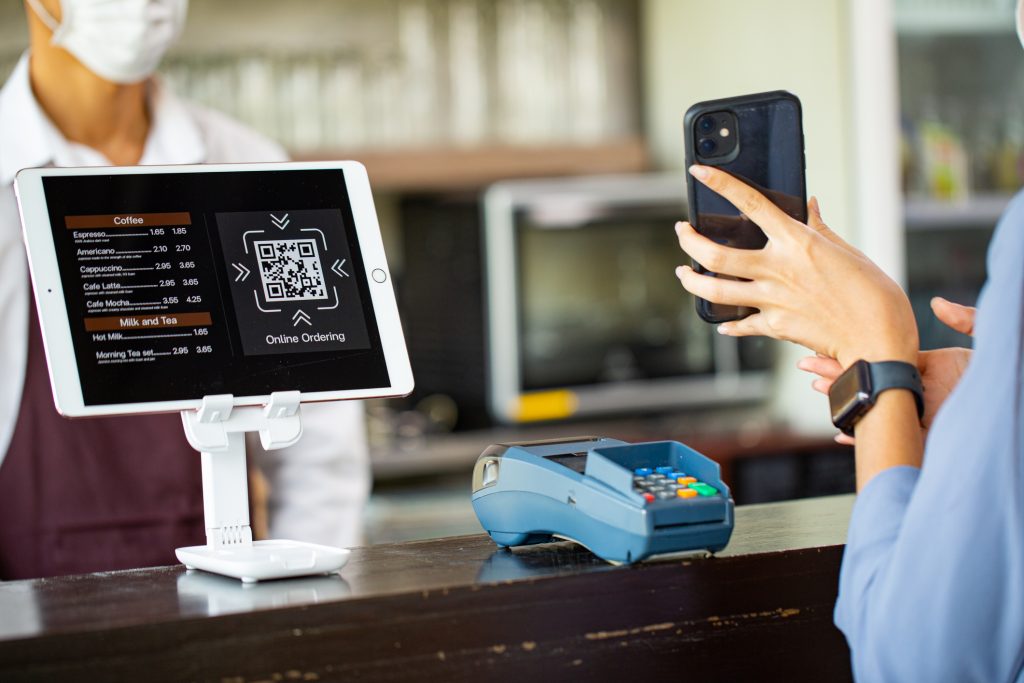 Essential Points to Consider While Choosing the Best Point-of-Sales System for Your Business
Defining Business Needs
The first and crucial point while choosing the best POS system for your business is defining the niche of your business following particular business needs. Moving forward, your business requirements should be in line before choosing a POS system that can enhance your business. To have a productive yet cost-efficient outcome, we shall select software that supports the sales of your products and can be made more accessible by recognizing the products you currently sell and plan to sell. In addition, thoroughly research your requirements internally and determine what you need. This way, you can clarify the required needs (and what you don't), simplifying your research.
Researching for Different POS Systems
Research, research as much as you can. Without good research, you cannot think of strategies to implement within your POS system. More precisely, we must consider implementing effective strategies to compete with other fast-paced businesses. For which, you should ask questions to yourself like, do you want more sales? Your base for inventory management? Is your aim to minimize administrative costs? What will be your POS's main feature? Your customer serving method? And your principal purpose of POS?
All the points mentioned earlier are predominantly performed with different POS systems. Sincerely keeping in mind and answering the questions will assist you in meeting your organizational needs. While researching, let's keep in mind that there are two main types of point of sales system.
Traditional: This system mainly accounts for inventory management and customer tracking. The system offers controlled customization options making it more expensive and compact to install. Traditional software can be a good option if your business structure has complex needs.
Cloud-Based: Cloud-based is one type to consider. These systems are accessible from anywhere with an internet connection since they are hosted on the internet. Unlike traditional POS systems, cloud-based POS doesn't require hardware installation before use.
Budgeting Aspect
Your budget allocation is significant. We all are urged to flourish our business as much as possible with a more excellent profit range. Thus, the budget spent should fulfill all required specifications with an efficient point-of-sales system. Keeping it simple, price plays a critical role, especially regarding business. We need to remember certain surplus charges that come with most POS systems; this essential element will eventually assist you in narrowing your research to execute a productive decision.
Reviewing and Comparing Features
Your system should be industry oriented with appropriate functional features. Moreover, fulfilling your business needs. The most common attributes to focus on are:
Inventory management
Employee/staff management
Customer management
Data reporting
Keeping In Mind Comments and Reviews
Once you are close to deciding on the chosen POS, don't forget to read about different reviews on credible sites. Skimming and scanning those reviews will help you determine your desired system's pros and cons. In addition, you can also discuss and take reviews from credible sources around you, someone who has gone through the whole process and has more experience with the process.
User-Friendly
A user-friendly experience always makes it a plus! Your chosen software should be easy to use with in-built features to learn and adapt quickly. Therefore, hassle-free software will make tasks operate smoothly; also, it will be easier for the team to understand and use accordingly within a shorter time span.
A Free Demo and Trial
Never make a final decision without a free demo and a trial. A demo or practice is necessary to have a proper look and feel of your chosen POS system. Moreover, if a demo isn't offered for free, you can check the complimentary trials offered by different vendors. It is of utmost importance to thoroughly use, inspect, test, and finalize the chosen POS for your business.

Conclusion
To conclude, before investing in any POS software, be sure that it meets your business's specific needs. Each industry has its requirements when it comes to POS systems. It is vital to consider several factors when choosing a POS system for your business. These factors include your company's size, type, budget, and specific needs. Suppose you follow the above-mentioned vital steps, research is essential before choosing a system, especially with many available options. Your organization can find the most suitable POS software by putting in a little effort.
Please contact us for more information and assistance.