How Can We Manage Building Facilities with CMMS?
August 1, 2022
Posted by:

Velosi Author

Categories:

CMMS, Insights, Software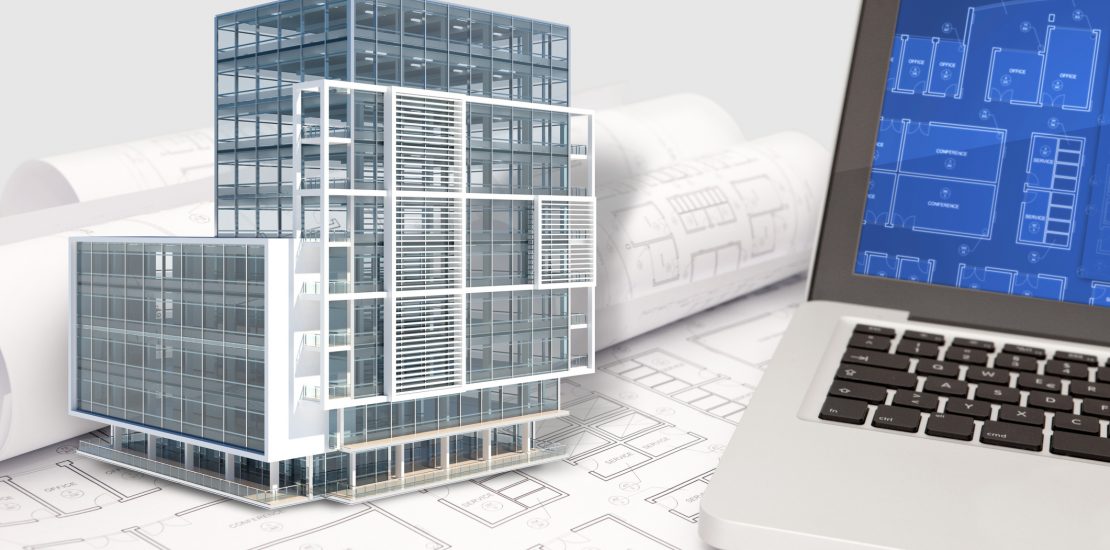 How Can We Manage Building Facilities with CMMS?
A Computerized Maintenance Management System in facilities management will efficiently make sure that it constitutes care of equipment, assets, building components, and infrastructure. The core of any successful maintenance strategy is to maintain asset health. To enhance the organization's overall efficiency and provide complete compliance, the CMMS software will centralize maintenance information and facilitate the process of maintenance operations.
CMMS has several features that contribute to a systematic approach to conducting coherent operations. It is an extensive tool that appropriately functions as a data storehouse and generates reports.
A powerful tool that helps to extensively manage maintenance functions such as:
Enhance overall work efficiency
CMMS helps to plan and schedule resources and prepare beforehand to not waste time in searching equipment history.
Expand equipment availability
Equipment availability is necessary to plan, schedule, and complete equipment evaluation with maintenance histories to thoroughly lead to potential improvements in equipment availability.
Recommended equipment control
Materials are linked to specific types of equipment through work orders. CMMS helps to stock bills of specific materials through effective strategies, eliminating the risk of duplicate permits. CMMS stores material information and functionality to make the desired available when it is needed for work.
Prime Features of CMMS
Generating proper scheduling of infrastructures and assets
Setting and mapping infrastructure in a tree format
Determining the geographical positioning of buildings
Identifying specific technical attributes, and cost elements
Analyzing the required attachments such as drawings, certifications, and guarantees
Maintenance Organization
Vigilantly plan and schedule persistent maintenance contracts
Analyze details for pending preventive maintenance per asset
Gather an adequate amount of information for necessary materials/spare parts per asset
Store a systematic record of approved contractors and spare part suppliers
Keep Track of Work Orders and Its Status
Spontaneously identify customer complaints through a specific portal or call center
Monitor task progression in the given time
Inform designated team details and assignments of various tasks
Observe response times and compliance to SLAs (service–level agreements)
Evaluate Tasking Cost Procedures
Generate automatic submission of reports to customers
Evaluate labor and material/spare parts cost
Generate accurate cost analysis for every customer installation.
Monitor work order history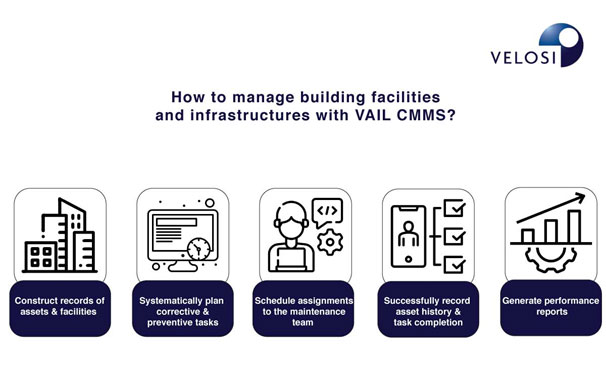 Following are the pre-dominant Benefits of CMMS:
Streamlined Reactive Maintenance and Work Order Management
Optimized Preventive and Planned Maintenance
Effective Asset Management
Improved Contractor Management
Reduced Maintenance Costs
Powerful Reporting and Data Visualization
Multi-Site and Portfolio Management
Increased Tenant Satisfaction
Please contact us for more information and assistance.