SIL Study for NH3 & AN Plants for Fatima Fertilizer Company Limited
Fatima Fertilizer Company Limited

Pakistan

South Asia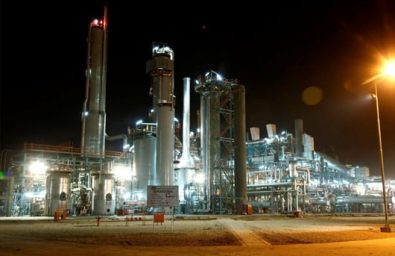 Fatima Fertilizer Company Limited assigned Velosi to carry out the SIL "Safety Integrity Level" study on all the SIFs "safety instrumented functions" of Ammonia and Calcium Ammonium Nitrate Plants and for Training on functional safety (FS) and safety integrity level (SIL) assessment of the safety instrumented system according to IEC 61508 and IEC 61511 standards.
Fatima Fertilizer Company Limited (FFL) is the first and only Greenfield project. It was established in 2003, as a joint venture between two business groups in Pakistan, the Fatima Group and the Arif Habib Group. Located in Pakistan, the facility produces two intermediates, Ammonia and Nitric Acid, and four final products, Urea, Calcium Ammonium Nitrate (CAN), Nitro Phosphate (NP), and Nitrogen Phosphorus Potassium (NPK).
To determine the SIL value associated with protective instruments, which mitigate the same risks as the instrumented function, the Layer of Protection Analysis (LOPA) method is used.
An Integrity Level commonly referred to as "SIL" or a "SIL level", is a measure of how much risk a company has reduced. LOPA (Layers of Protection Analysis) is an analytical tool that is useful for assessing the adequacy of the protection layers used to mitigate process risks. LOPA applies semi-quantitative methods to assess the frequency of potential incidents and the probability of protection layers failing following well-known process hazard analysis techniques. In addition to identifying the Independent Layer of Protection, it also aids in the classification of risks and the reduction of risks.
The concept of SIL identifies all the hazards within a process, estimates the inherent risks associated with those hazards, and determines whether those risks can be tolerated or accepted. All instruments and devices within a SIF loop must work together to meet SIL requirements. SIL Assessments and studies are formal documents that allow a team of engineers with appropriate qualifications and experience to determine a SIL level for a specific control or safety loop.
Velosi reviewed all the documents and drawings including the PFDs, P&IDs, Cause and Effect Diagram, Operating Manuals/Procedures, etc., and a complete understanding of the process and the operation of the facilities was ensured.
Velosi project team prepared the SIL Study Terms of References as per applicable codes and standards.
Velosi team reviewed SIS Maintenance and Engineering Practices. The objective of this review exercise was to evaluate the existing SIS Maintenance / Engineering Practices and to provide recommendations and value additions.
Velosi provided 5-day functional safety training based on IEC 61508 and IEC 61511 standards.
Under the scope of the SIL Classification study, safety instrumented functions (SIFs) were identified in the P&IDs and C&E matrices relevant to the project, with the primary objectives of:
Identified and analyzed potential risks to the people, environment, and assets due to the failure of Safety Related Systems and associated facilities in the plant to operate on demand.
Defined the basic performance requirements of all Safety Related Instrumented systems to reduce the above risks to "As Low as Reasonably Practicable".
Velosi extensively utilized VAIL PHA – SIL to carry out SIL Study activities that include SIL Determination, SIL Verification, and Development of Safety Requirement Specifications (SRS).
SIL Determination was carried out by using LOPA Methodology, while SIL Verification was carried out by using simplified equations.
Velosi submitted the following deliverables:
SIL Study Terms of References
SIS Maintenance and Engineering Practices Review Report
SIL Functional Safety Training following IEC 61511/IEC 61508
SIL Assessment Report
SIL Verification Report
Safety Requirements Specifications Report