Significant Features of Planning Plant Shutdowns
August 24, 2022
Posted by:

Velosi Author

Categories:

Engineering, Insights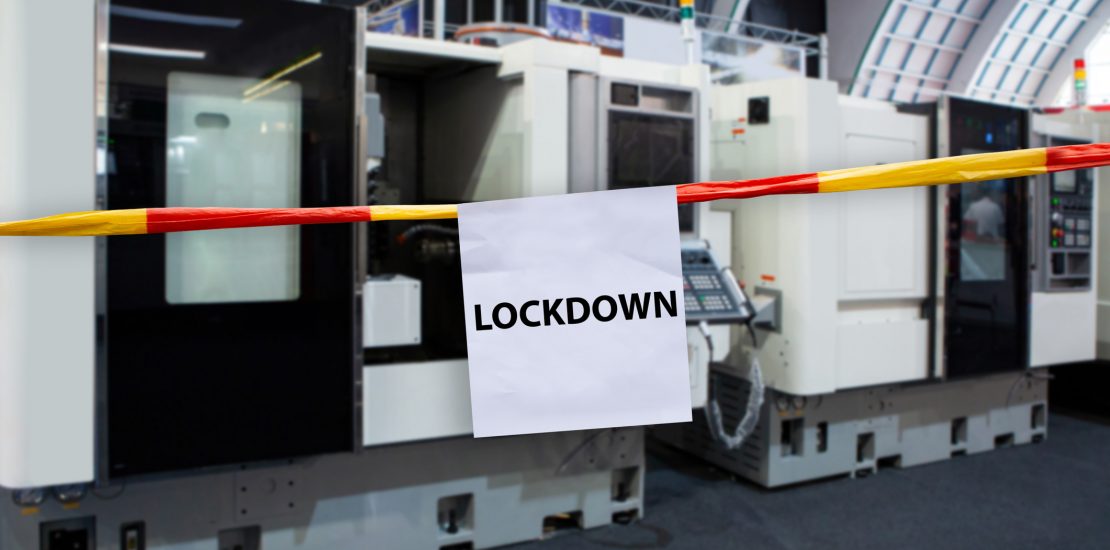 Significant Features of Planning Plant Shutdowns
What is the first thing that comes to mind after hearing the word shutdown? – Costly outage? Yes! Shutdowns can be costly and super chaotic if not planned or handled accordingly. There are several types of shutdowns: Unplanned, planned, emergency, partial, and full.
There are three words commonly used in the industry when we talk about shutdowns. The words shutdown, turnaround, and outage (STOs) are linked. These three critical words have slight differences, but their goal is the same.
Are shutdowns only stressful? Let us overview two types of shutdowns – unplanned and planned – constituting each of their characteristics.
Unplanned Shutdowns
At times, unexpected accidents or failures occur due to natural setbacks, when plants have not been inspected or serviced for a long time, or due to other mishaps. Unplanned shutdowns can be challenging and nerve-racking, depending upon the situation.
Planned Shutdowns
Organizations perform scheduled maintenance activities by prioritizing inspection and services conducted beforehand. Planned shutdowns minimize accidents and mishaps that can take place in the future, enhancing equipment and operational functionality.
"Taking a break is always beneficial" Plants keep on processing; to process efficiently, they need to stop for some time. A shutdown is an ideal time to pause the process and inspect the plant to carry out any maintenance activity. This can be costly but will prevent unplanned expensive shutdowns and potential accidents in the future.
For a productive outcome, we need to create a plan for plant activities, to systematically perform necessary maintenance, repairs, equipment replacements, or perform required internal maintenance.
Importance
Shutdowns are often necessary because they are required by federal and state governing agencies to prevent potential accidents and guarantee/assure that the plants are running up to the mark. The Oil and Gas Industry serves professionally, all equipment is set in place, and operational warranty requirement details are noted, informing when to be inspected and serviced.
Planning and Scheduling
Shutdowns are not always planned but are eventually scheduled according to industrial requirements. For instance, plants in the process industry cannot keep running forever. Hence, equipment and valves cannot be maintained while the plant is running. The process must stop every couple of years or months from performing maintenance, inspection, and testing tasks according to the designated laws and regulations.
Most importantly, the period of plant shutdowns depends upon the type of industry and maintenance procedures. Depending on the industry, some plants might shut down every year for 2-3 weeks or after every 4-6 years. It is critical to focus on structure, schedules, and safety. Moreover, organizations aim to exceed plant shutdown execution after 6-7 years. The goal of planning a shutdown is always the same, to maintain, inspect, and test efficiently.
The shutdown process should be fast and economical. It should qualitatively focus on efficient planning and involve all the qualitative factors. As we know, the planning procedures are costly and can be time-consuming if not appropriately planned. Proper and efficient planning will ensure a successful shutdown. A primary key factor in executing a beneficial shutdown involves detailed planning and scheduling.
We need to start planning a shutdown at an early stage; timely, detailed planning should be combined with proper scheduling to execute a productive outcome.
Specific critical steps during plant shutdowns incorporate understanding, detailed planning, execution, and follow-up.
Other important aspects that should be considered when drafting a shutdown include:
Permits
Maintenance personnel
Equipment and replacement parts
Safety facilities and protocols
Let us overview three major steps in planning an efficient plant shutdown:
Understanding and detailed planning
Execution of the shutdown
Follow-up
Understanding and detailed planning
The initial step in planning is to carefully understand the plant shutdown aspects, following all the required details. Proper planning can take up to 2-3 years, depending upon the structure of the plant. It is widely known that planning plant shutdowns can be costly and stressful simultaneously.
The planning phase will constitute the following:
The designated personnel will attentively examine the plant details.
Laying out an extended list of equipment/valves that need to go under the process of maintenance, inspection, or testing.
Focusing on the aspects of utmost priority
Executing a proper budgeting plan
Deciding the final shutdown scope
Execution of the shutdown
Moving forward, the execution phase is essential after proper planning. This step confirms that everything is in place and ready. During this phase, everyone should be aware of the process and should know the scope and deliverables of the plant shutdown. All subcontractors and external personnel shall have the required permits formally organized.
It is critical to have high focus during the execution of the shutdown, as this phase constitutes a busy time and is chaotic for many people.
After setting everything in place, designated individuals will document the scope and deliverables, extensively focusing on the most critical points to finally start the shutdown.
Follow-Up
The follow-up process can be termed the final or last step. This phase is mostly about documentation; designated personnel shall document everything that has been executed. Formal documentation is necessary to note improvements that can be considered in the future in terms of maintenance, inspection, and testing.
This phase is referred to as "The lesson learned," an essential element of a shutdown that is often neglected. Lesson learned about, what didn't go right, what factors could be improved, and how can we intercept past mistakes in the future.
To note, plant individuals should try to have a qualitative follow-up meeting at the end. The panel shall encircle the lessons learned and potential improvements, which will initiate better steps to enhance maintenance efficiency in the future.
To briefly conclude, even though industrial shutdowns appear costly and disruptive on the surface, they are essential to your plant's long-term efficiency and success. Completing this process will allow you to focus on necessary maintenance tasks. Plant shutdowns are also a great time to upgrade industrial systems for excellent reliability and efficiency. A well-planned shutdown can prove vital to your plant's longevity and increase profits in the future.
Please contact us for more information and assistance.