Provision of Pipeline Risk Based Assessment for PETRONAS CARIGALI SDN BHD
PETRONAS

Malaysia

Southeast Asia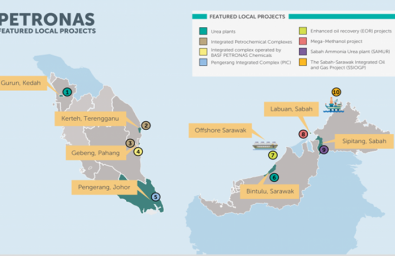 Velosi performed a Risk Based Inspection and Integrity Studies for 213 pipelines belonging to the inventory of Petronas Carigali Sdn. Bhd located in Malaysia resulting in substantial cost savings.
Velosi perform unparalleled Risk-Based Inspection Assessment and Integrity Studies to assure total quality of existing pipeline.
Perform screening and initial risk assessment
Perform the detailed Risk-Based Inspection Assessment on the pipelines identified in screening and initial assessment
Determining the integrity of the assets
Updating the Corrosion Management Plan based on the results of the RBI Assessment
Providing detailed RBI reports for the pipelines on which RBI was performed detailing the various damage mechanisms acting on the pipeline and provide the remaining life for them.
Screening and initial assessment
Detailed Assessment Report inclusive of

Section Division Drawing
Detailed Assessment Calculation
Integrity Management Plan

Integrity Management Plan