Basic Engineering Study for Fire Risk Assessment Implementation (Phase-1)
ADOC

Mubarraz Island, AR & GA Fields, UAE

Middle East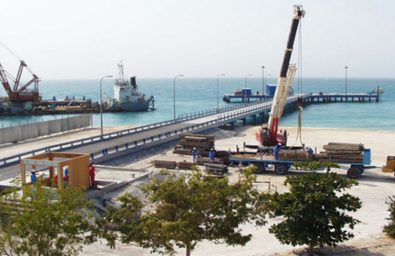 Abu Dhabi Oil Company Limited (ADOC) appointed Velosi to provide Engineering Services that included FEED for Fire Risk Assessment services for their Mubarraz Island oil field expansion project located in the UAE.
Velosi carried out HSEIA for its offshore facilities as per ADNOC CoP V1-02 to recommend some control measures to prevent, control and mitigate the major accident events. One of the recommendations was to review the design and adequacy check of the fire protection system of ADOC offshore facilities.
Fire Risk Assessment (FRA) study was performed which reviewed the existing fire protection systems and produced GAP report with options of implementation of GAP. ADOC intended to implement the recommendation of the GAP report in Phases over the next 5 years.
Producing technically viable, cost-effective designs and technical documentation for Fire Risk Assessment Implementation (Phase-1)
Preparing EPC contracting documentation for implementing the above designs
Generating cost estimates for the additions and modifications to the existing system
Establishing the long lead items and prepare bid documentation for the same
Updating the project execution strategy and an optimum execution schedule
Comprehensive RBI Program, along with Results and Conclusions:
Fire and Gas Mapping Study
Sprinkler System
Fire-Water Curtain
Fire and Gas Block Diagrams
Datasheets
Fire and Gas Layout
Instrument Index
Method Statements
Specifications
Schematics
Material Take Offs (MTOs)
EPC Costing Sheets