Consultancy Services for Updating Operating Manuals & Procedures for ADNOC Offhore Fields – Terminal & Pipelines
ADNOC onshore

Abu Dhabi

Middle-East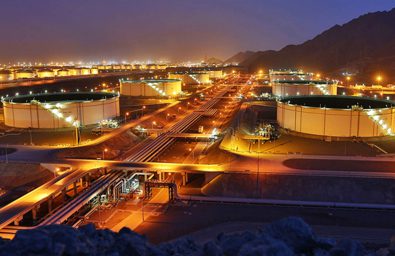 ADNOC Onshore approached Velosi for updating operating manuals and procedures for ADNOC onshore fields, terminals and pipelines, including full implementation across ADNOC onshore assets located in Abu Dhabi, UAE.
Performe the integrity benchmarking exercise of existing OMs of ADNOC onshore and recommended to update the OMs and OPs to reflect the new modifications and expansions to existing facilities, allowing ADNOC to carry out operational activities in a safe manner and to sustain the integrity of their assets.
Ensure that operating manuals and procedures are performed in compliance with global standards like ISO 9001: 2015 and OSHA 29 CFR 1910.119, describing how ADNOC onshore fields, terminals and pipelines should be operated, the expected performance targets, associated risks, and the key roles and responsibilities of different stakeholders.
Assessing and developing existing OP&Ms in SOW-Assets against ADNOC onshore requirements, industry best practices and recommend areas for improvement
Uploading these documentations on the ADNOC onshore OP&Ms interactive Web-Based Framework (WBF)
Developing an e-learning system
Uploading of e-learning modules on the ADNOC onshore interactive Learning Management System (LMS)
Training to use and update the new operating manuals and e-learning modules
Monitoring and supporting the deliverables while implementing necessary enhancement.
Project Definition Report
Development of Operating Manuals (Total Qty. : 64 No's)
Development of Operating Procedure (Total Qty. : 856 No's)
Development of 2D E-Learning Module (Total Qty. : 35 No's)
Development of 3D E-Learning Module (Total Qty. : 42 No's)
Population of Web-Based Framework and LMS
Monitoring and Training